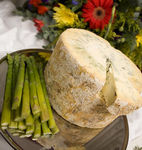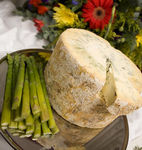 Asparagus with Gorgonzola Cheese
Ingredients:
• 800g of Asparagus
• 50g of butter
• 200g of Gorgonzola Cheese
Directions:
1• Wash the asparagus and scrape off the stringy outside.
2• Cut them all to the same length and boil, tied together, in salted water with the juice of half of lemon.
3• Drain and arrange on an oven dish, cover the tips with the sliced Gorgonzola and cook at 200 till brown in oven.
4• Decorate as wished
Serves 4