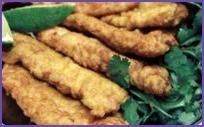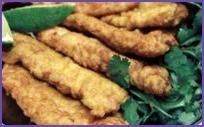 Ingredients :
2″ Dalchini
6-8 cloves, 2 tej pataa, 2 moti illaichi
1 tsp sonth powder
1 tsp garam masala powder
1 tsp red chilli powder,
1 tsp salt
2 tsp saunf
2 tsp ginger paste
1 egg
4 tbsp rice flour
Method :
Put fish, dalchini, tej patte, moti illaichi and laung in a pan.
Add some water and boil till fish is soft
Cool remove skin and bones and mash well
Add all the other ingredients. Mix well.
Shape into kababs and deep fry to a golden brown colour.