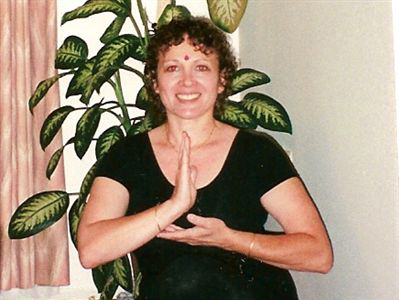 This article was last updated on April 16, 2022
Canada:

Oye! Times readers Get FREE $30 to spend on Amazon, Walmart…
USA:

Oye! Times readers Get FREE $30 to spend on Amazon, Walmart…

Most of us pick up speak patterns that we hear, which then become engrained in our own speech, while we are unaware that they are sending out very clear and self-sabotaging messages into the Field. I can remember using a few of them, myself, in front of my Guru, who corrected me while I was thinking that it was silly that a few words would have such an impact. That was decades ago. Of course over the years, I began to learn how right she was, especially as I began to live according to the wisdom of the Vedas. When we say ambiguous statements, such as "Whatever" or "Whatever happens, happens", we are creating a dark mantra, because we say it over and over again. In essence we are trying to convey that we'll be ok regardless of the result. But, because the energy is interpreted in an ambiguous fashion in the Field, we stand the risk of receiving a random result–and it may not be what we really want. Telling the Universal Field that we don't care "whatever", is a dangerous business no matter how or why we are saying it. We can say, "I'll be happy or satisfied if such and such turns out this or that way", because now we have set some perimeters about how we want the energy to manifest in our lives. In Principle number Two of my book, I talk about the breath and the use of mantra as being very powerful because we cannot speak without the breath exhaling and the breath is connected to activating the Field. What we say in our daily speech should become a kind of broad based mantra, in that we need to be conscious of our speech because of the ability of it to manifest. Although a mantra is unique combination of sacred words that have been magnetized spiritually over a period of time starting with the blessing of a true Guru, all of our spoken words have the potential to become a mantra-like benefit both to ourselves and to those with whom we interact. In our personal lives this is necessary for good relationships that uplift ourselves and our loved ones, and in business it is imperative for us to be recognized as having unique communication skills–one of the most prized talents for success. Try being very clear in your speech by letting the Divine Universal Field know exactly what you would like. Once you are willing to let that Divine Intelligence choose for the best for you, you can trust that exactly what you want or something better suited can manifest in your life. Believe………..
You can publish this article on your website as long as you provide a link back to this page.