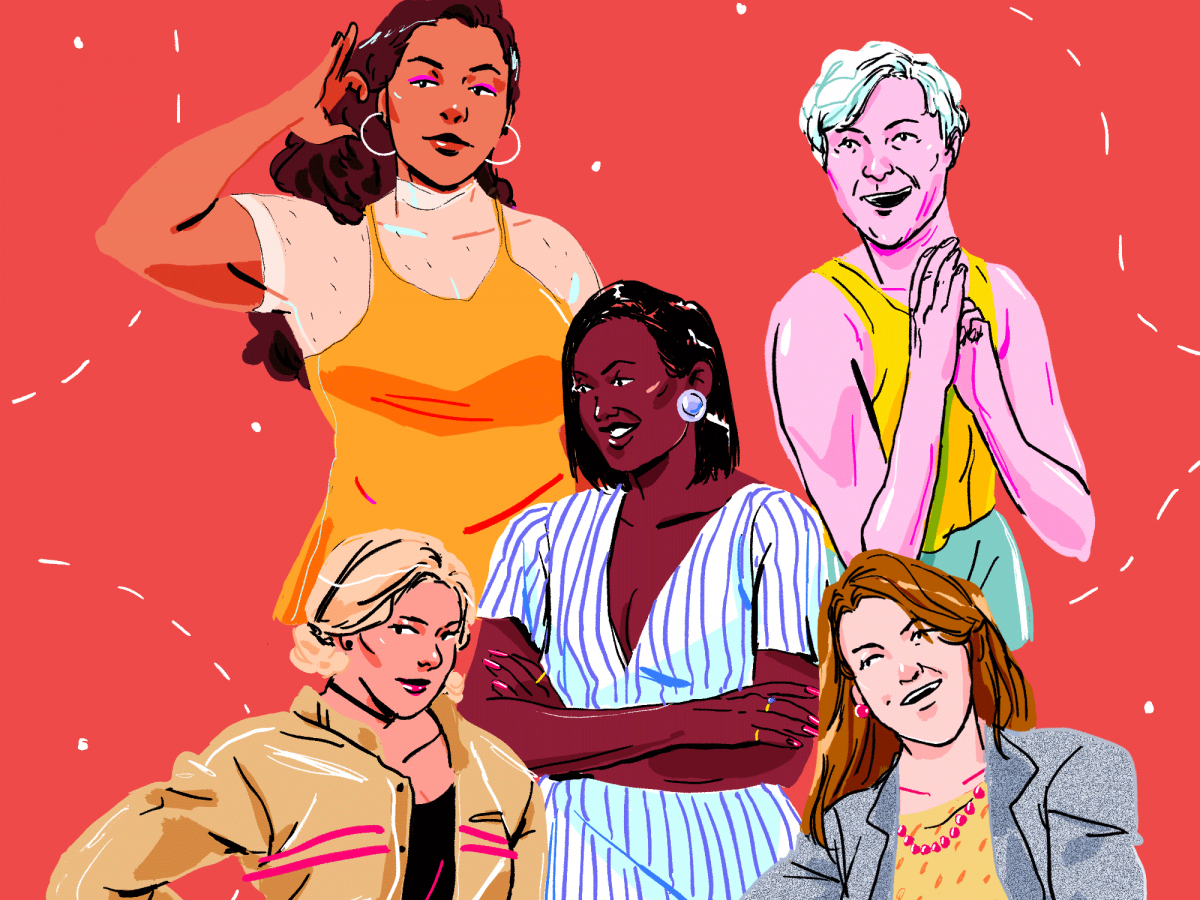 When it comes to women's health, the internet can be both a helpful tool and a major source of false information. In an effort to combat some of the less-than-accurate sources out there, we teamed up with Allergan to bring you some facts, straight from healthcare providers.
Going to the gynecologist can be an intimidating experience, no matter how old you are. "I'll have [older patients] who are still concerned about their vaginas," says Dr. Nicole Bullock, a Texas-based Ob/Gyn.
It seems that, regardless of age, we all still want confirmation that our body changes are nothing to stress over. The good news? Your healthcare provider is there to help.
To help us better understand what we might expect at each life stage, we had Dr. Bullock break down what she focuses on with patients at various ages. Consult this before your next visit, and be sure to always ask your healthcare provider if you have any health concerns, big or small.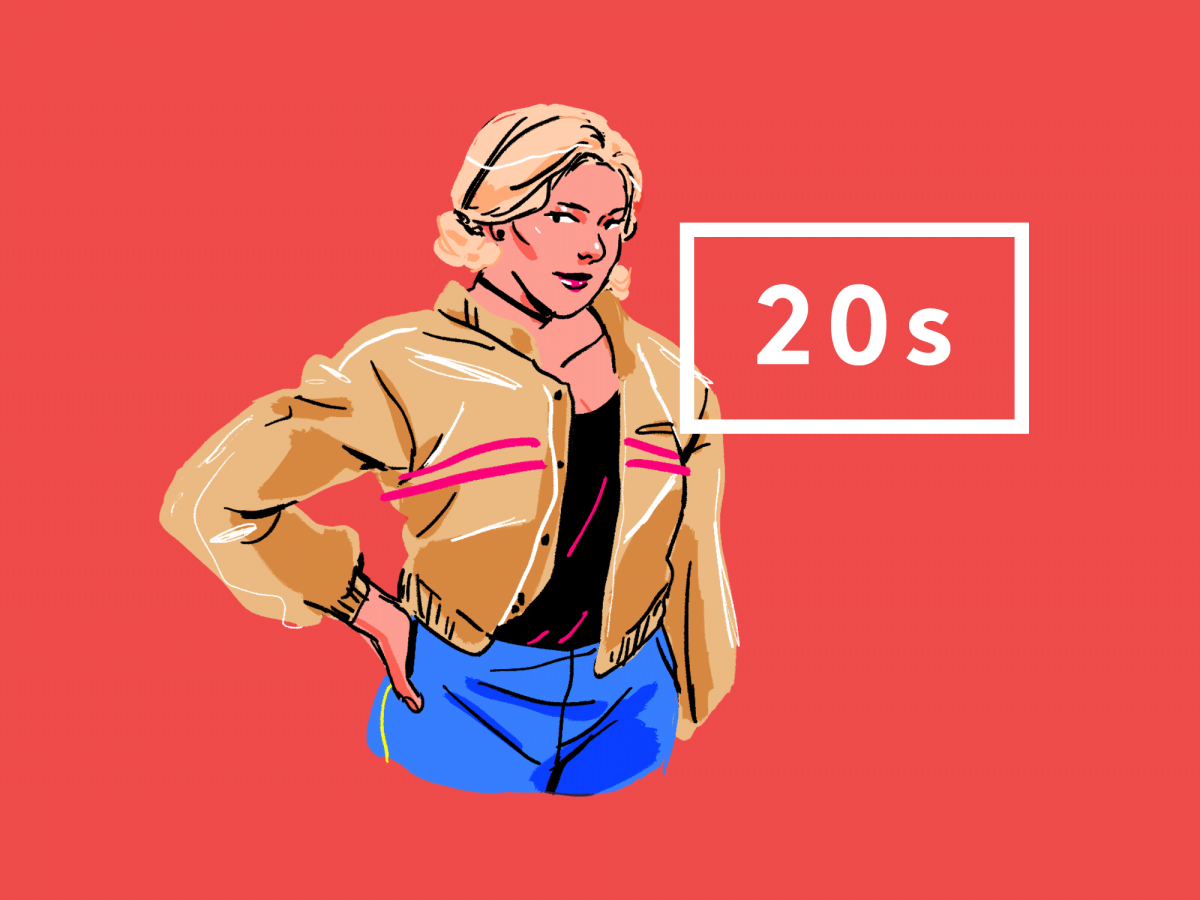 Illustrated by Janet Sung.
Dr. Bullock recommends making an appointment with your healthcare provider when you start having sex, no matter the age.
For those who are 21+, yearly checkups will consist of a Pap smear (Dr. Bullock recommends you check with your healthcare provider on how often you should repeat this exam) and a manual breast exam. In your 20s, your visits will also largely consist of discussions about birth control or family planning.
For sexually active patients, sexually transmitted infection (STI) testing will also take place. The American College of Gynecologists recommends an annual screening for gonorrhea and chlamydia, as well as additional screenings following each new partner. Patients who desire full STI panels will get tested for vaginal STIs (including gonorrhea, chlamydia, and trichomoniasis) and for infections transmitted through sexual contact (HIV, hepatitis, syphilis) via blood work. Blood work can also test for herpes.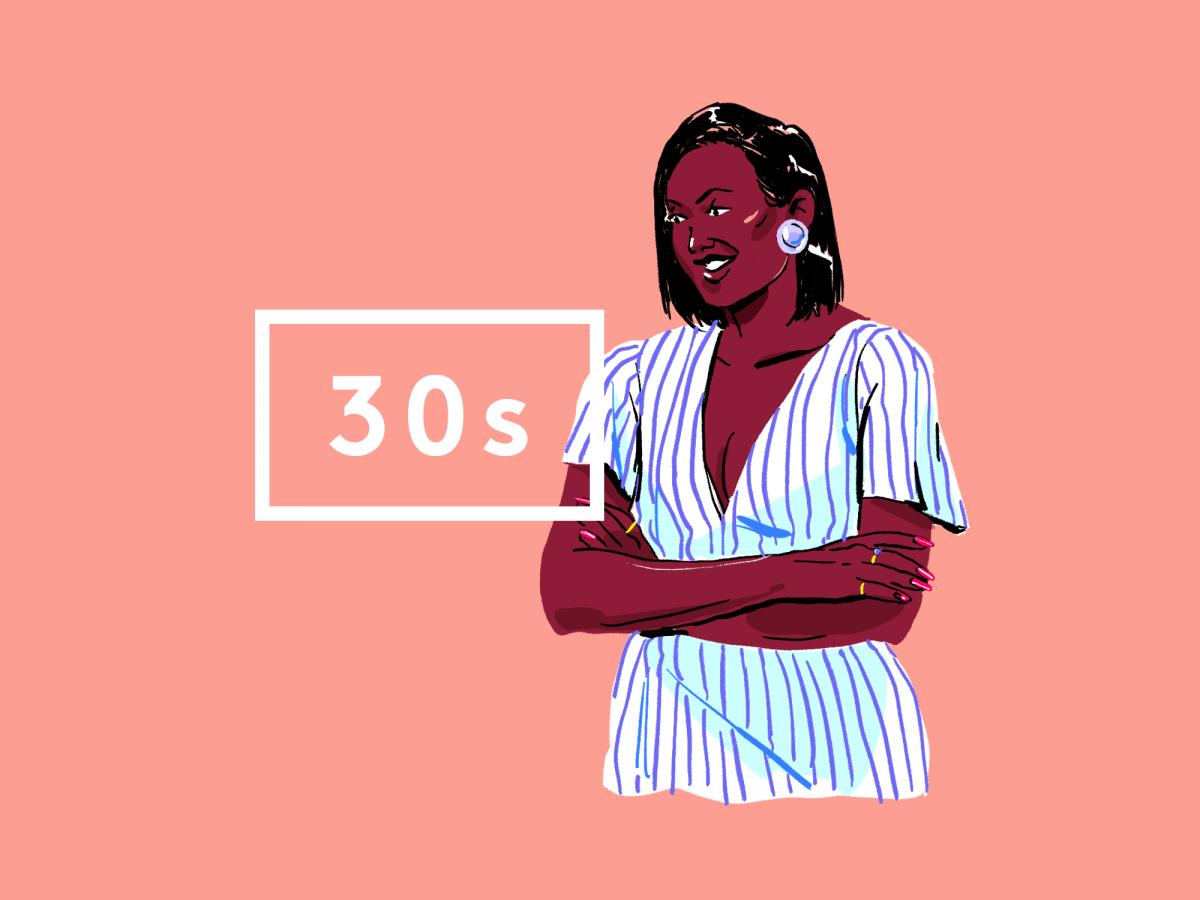 Illustrated by Janet Sung.
"Visits during your 20s and 30s are pretty similar," Dr. Bullock says. One major change may be that many patients in their 30s start asking about permanent birth control, like getting their tubes tied. On the other end of the spectrum, some patients may require additional conception counseling, should they be looking to get pregnant.
In your 30s, some healthcare providers may also add blood work to your well-woman visit, screening for thyroid problems, kidney function, liver function, cholesterol, and some baseline lab work. Of course, the same STI tests still apply to sexually active patients, especially if the patient or their partner is not monogamous.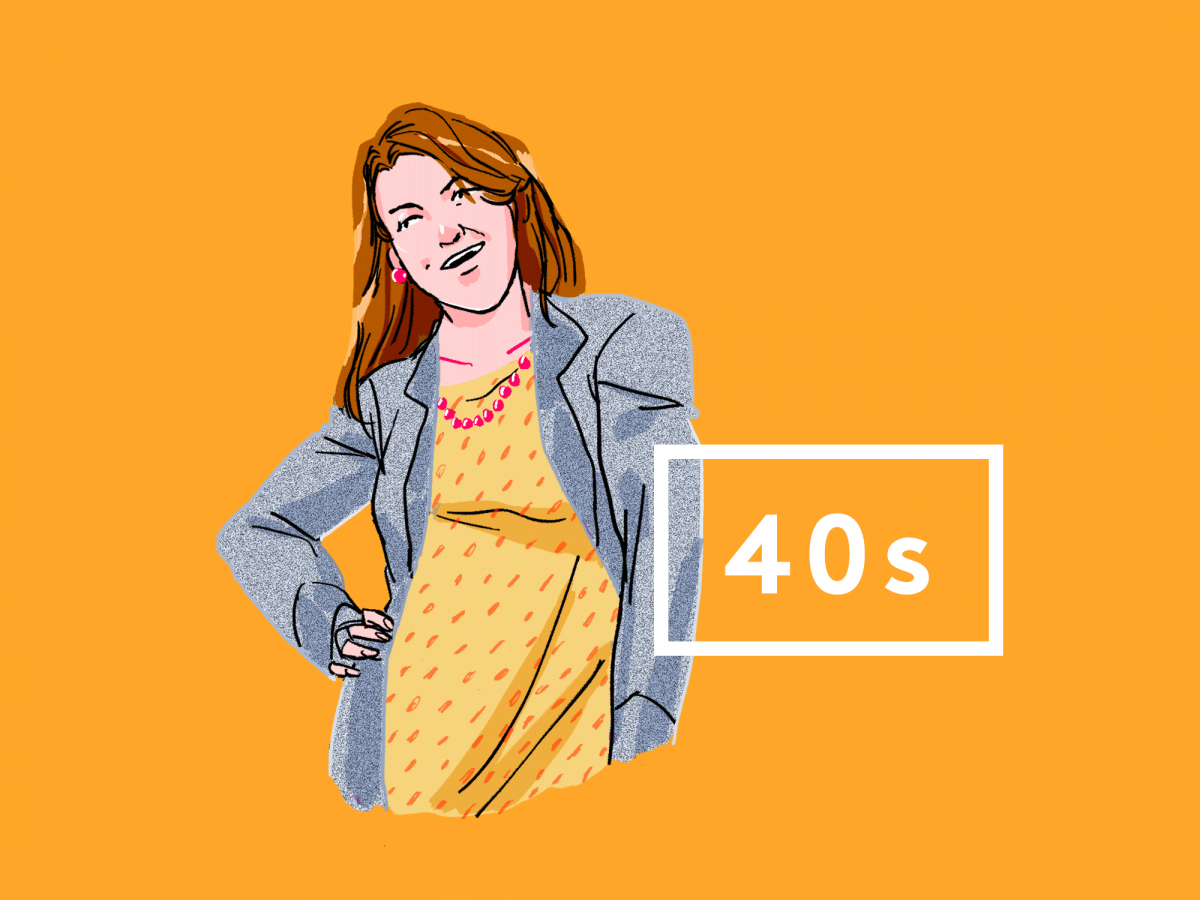 Illustrated by Janet Sung.
At age 40, it's recommended that women start getting mammograms — though they may begin earlier than that, depending on family history and other factors (which should be discussed with your healthcare provider). The frequency of your mammograms will also change depending on your medical history.
With the average age for menopause currently at 51, Dr. Bullock will also start talking about menopause (i.e. what to expect and how to prepare for this stage) with her patients in their 40s.
One final word: If you belong to any of the age groups above and you've yet to visit a healthcare provider, you can still schedule your first appointment, judgement-free.
Click HERE to read more from Refinery29


Loading ...