Perhaps you remember when online dating came with an "embarrassed to say how you met your S.O." stigma. But, that's just not the case anymore. For women everywhere, these virtual matchmakers provide not only the chance to connect with someone who we may have never met otherwise, but they're also able to tailor our search for what we truly want — and deserve — in a relationship.
Therefore, we turned to a group of women who have each looked for their own special somethings through the Interwebs — be it a ring or just some Friday-night fun. They're filling us in on how the world of online dating works, how to make the most of the experience, and how the Internet — yes, the Internet, Grandma — can sometimes be the best thing to happen to your love life.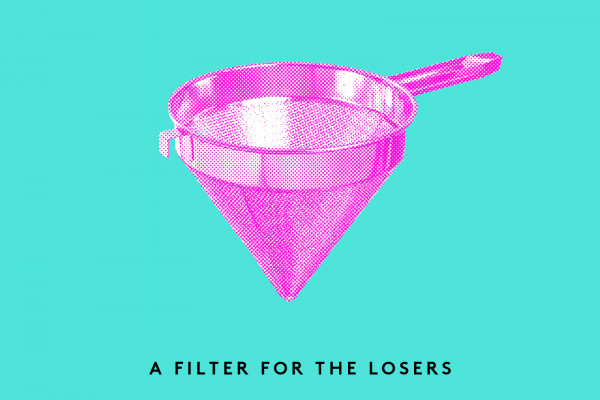 Seeking: A Filter For The Losers
Your career, your vacation plans, your marathon training — you've got a LOT going on, lady. And while there's nothing romantic about streamlining love, one of the beautiful things about online dating is that it allows you to find the match that complements you and your head-spinning schedule. Amy, a self-professed workaholic, turned to OKCupid (and also briefly How Bout We) just for that reason. Because when you're "never seeing the time of day…signing up wouldn't hurt!" While Amy's media job keeps her busy at industry events and, so very often,
tied to social media
, her online profile expands her chance to meet someone beyond just her few weekend hours of downtime. "Having these dating profiles almost helps you 'cut out the clutter' just like you would if there were guys you were not interested in approaching you at the bar. Online, you have the upper hand to see who you like more," she says.
While, yes, we know you're busy, if you're going to commit to online dating, also commit to reading your match's full profile, suggests Amy. Strike up a conversation — yes, you can do it — on the information your potential date has doled out. "You may have a common interest and hobby you can speak to or you may have an opposing opinion that can just turn into flirty banter!" But, overall, Amy says, don't approach dating like you're doing it half way. "The worst are profiles that start out with 'so my friend made me this profile…' Or, 'I'm not sure why I'm on here.' Those just make you seem like you're not confident! If you're on it, OWN it."
With a search for a companion still on — "someone I can trust and have a good time, explore, and experience new things and places. Sounds cliché right?" — Amy is still using the Interwebs around her busy, hectic schedule. Perhaps OKC can't completely prevent her from going out on a date with someone who downs 15 beers in one sitting (true story). And perhaps it's not so easy to have your cake and eat it, too, when it comes to love and career, but as this workaholic says, "It's all about maximizing opportunities."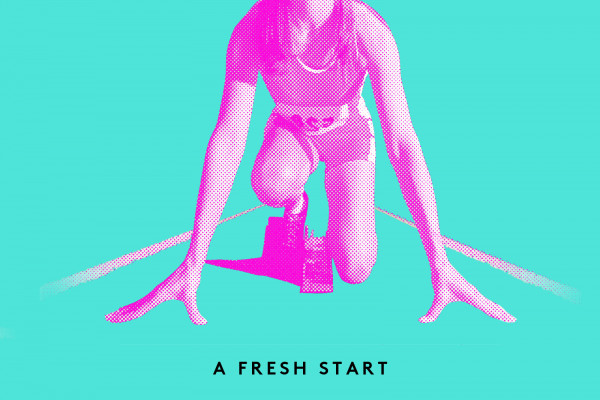 Seeking: A Fresh Start
When you're a shiny, little fish in a new, big pond, it's exciting — but not always easy — to cannonball into the dating scene. For Shani Silver, a recent Brooklyn transplant, going online makes the already-challenging task a bit more user friendly. "It's EXTREMELY helpful to people who are brand new to a city and have few friends around," Silver says.
However, it's not always just a change of location that calls for a fresh start. For Anna, who had just ended a serious relationship, online dating helped with the transition. "I was ready to move on, and the easiest way to do that was to get knee deep in as many first dates as possible," she says. She credits a half bottle of wine with helping her set up her first profile, but ultimately, her proactive approach was what eventually led her to what she wanted. "If you do want to be the approacher, don't just send a wink," she suggests. "Go ahead and say something interesting." Silver, too, agrees: "I always email men I am interested in, rather than waiting for them to contact me. It's a reversal of 'traditional' dating roles that occurs online. Men don't want to seem like 'creeps' or get lumped into a pile of emails from said creeps. Receiving an email from a woman is a good green light."
Read About Winning Mix of 11 Old-New Dating Rules
Sure, dating takes a bit of courage anyway, and perhaps even more so when it's new, but enjoying the run and being realistic helps. "You aren't going to go on two dates and meet the love of your life," says Anna, who's now recently engaged to someone she met on OKC." Go out there with a set of standards, but also to try and let people surprise you." As for Silver, she's still dating (also with OKC, as well as Coffee Meets Bagel) but and enjoying getting to know people in her new 'hood, whether or not that means igniting a romance right away or not. "You get to meet new people (friends or more than that), try new bars/restaurants, and there is the added bonus of feeling like you have 'plans' all the time, which is uplifting," says Silver.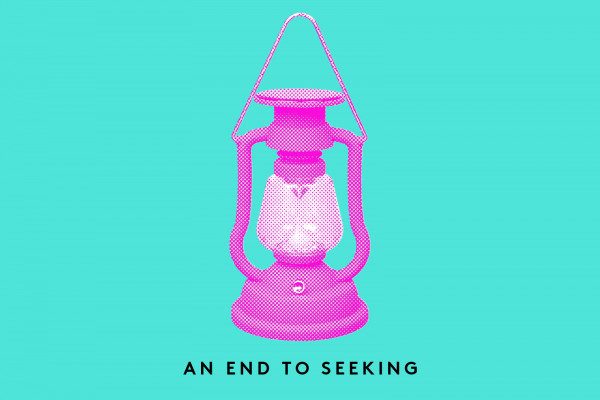 Seeking: An End To Seeking
You're thinking of love in the long term. The commitment, the "what's yours is mine," and, yes, perhaps one day, the trip down the aisle/to City Hall. If your life was a dating-site commercial, you wouldn't mind being one half of the testimonial couple — hold the cheese, please. "Even though I was truly hoping I would find a solid partner, I was an extremely unwilling dater, online or otherwise," says R29's own EIC Christene Barberich, who calls her relationship status "non-existent" six years ago. "Maybe unwilling isn't quite the right word. BAD dater is probably more accurate." While the options were a bit slimmer at the time, "Nerve was a place for more creative people, so that made the choice a little simpler."
Linda's story started similarly. "Most of my dating life had involved friends of friends and meeting guys in bars," she said. "As you get older, it becomes a bit more difficult; I'm at a point where I want someone mature and looking for a relationship not a serial dater." For the past four years, Linda has been dating on Match.com and has recently signed up for Nerve, as well. While the first step in finding a compatible partner is knowing where to look, from the start, Linda lets it be known that at this point in her life, she's dating for keeps. "Honestly, I am not looking for a friend or pen pal," Linda says. "If we are getting along maybe after the third email, [lets] have a phone conversation, then meet in person."
Christene had a different approach. "When I first started dating online, I gave myself a 10-date rule: Date 10 guys, after which, if nothing happened, I could/would take my profile down. And that's what I did," she says. While people who identify with this dating approach may be seeking an end to their search for a partner, there's no telling when it may come. "About a year later, at the urging of my good friend Hadis, I signed back up again," Christene says. "I didn't wait for anyone to email me. I emailed two people the very night I went back online. And I ended up marrying one of them."

Seeking: A Date, Not Just A Bar Tab
Perhaps we can blame it on Hollywood for the notion that there's some correlation between finding a date and putting on your best "going out" gear to pick up the hottie who just offered to buy you a vodka-cran. But for anyone else who shudders at the thought (hands, please!), online dating can be a girl's best friend. For Kristen, who says she was "trying to get back into the queer-dating scene," sites such as Plenty of Fish, Skout, OkCupid, and its spontaneous matchmaking sister site, Crazy Blind Date, were solutions. "I wanted to find someone that preferred low-key things, and I knew I wouldn't find them out at clubs," she says.
Of course, while you don't have the alcohol-infused scene to surround you, Kristen believes that the online approach "is relatively pain-free compared to the real world, so I'll just go ahead and make the first move." And, the same rules apply to lame pick-up lines, too. As in, don't use 'em. "I personally find winks and nudges kind of creepy, so I stick to words. Read through their profile and comment on something instead of using a generic, 'Hey. I am also a fan of music.' Do you play the same sports? Go to the same concerts? Hate the same author? Start up a conversation you can both contribute to."
Just remember that even if you're not a fan of the party scene, dating online is not the equivalent of online shopping. You do have to get out there. "If there's a hint of a spark, I like to get offline and into the real world as quickly as possible," Kristen says. Also, if your pool of prospects just isn't what you're looking for, feel free to try out new and multiple sites, too. Kristen, who's currently in a relationship, is still using them to make friends — and at the end of the day, who couldn't use a few more of those?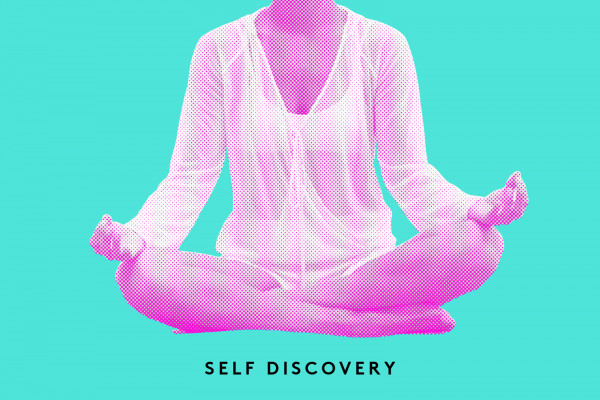 Seeking: Self-Discovery
Not everyone's picture of the future is painted quite so clearly — or Photoshopped to perfection, if you will. There's a lot of fuzzy, gray area when it comes to what you want and who you want it with, but thankfully, you don't need those details figured out before setting up your dating profile. "Honestly, my biggest goal is to use this as a way to figure out what I want in a relationship," says Zooey about the app Tinder.
While Tinder co-founder Justin Mateen tells us that Tinder is more "dedicated to helping you meet new people,"rather than for dating, and, well, not exactly online — more like in the palm of your hand — there are tons of people just like Zooey swiping left or right and playing around with the possibility of sparking up a new match based on initial attraction, shared interests, and bonding over mutual friends.
"It generates your profile for you using information from Facebook, so there isn't any of that OKCupid-writing-novels-about-yourself effort involved. The other part I really like is that I will never be messaged by someone that I didn't already express some interest in first." And if you're a lazy girl, Zooey also boasts about how easy it is to set up your profile. Download the app, log in to Facebook, and just edit some pics that suit you best. "I left in a photo of me in a fleece dragon onesie drinking a glass of wine because I think it's pretty telling of my personality that I don't take myself too seriously."
However, fellow Tinder fan, Patty — who similarly admits, "I don't know what I'm looking for in terms of relationship status. I just want someone to eat cheese with" — says that Tinder (and dating sites in general) does supply a special kind of gratification that may not clear up your bigger questions, but can help steer you in the right direction. "I think you can get attention and an ego boost on it," she says about the all-too-addictive app. Even if a "real" connection isn't there, seeing that someone you "liked" "liked" you right back is a good feeling. "It's been successful in getting me out of my comfort zone and being comfortable dating, which I think is pretty important," Patty says. Although she does point out that rejection via Wi-Fi can still sting just as bad, you have to be prepared to deal with both the hits and misses. Maybe all doesn't always feel fair in love, but taking the time to learn about what you truly want and with whom will ultimately be a major win.
Illustrated by Austin Watts
Click HERE to read more from Refinery29.