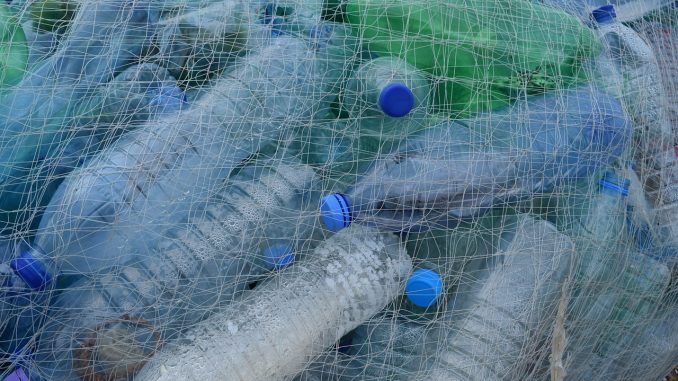 This article was last updated on April 16, 2022
Canada:

Oye! Times readers Get FREE $30 to spend on Amazon, Walmart…
USA:

Oye! Times readers Get FREE $30 to spend on Amazon, Walmart…
In a series called "Planet or Plastic?" National Geographic makes a poignant statement about plastics – we made them, we depend on them, and now we are drowning in them. Plastics are the definition of modern convenience, and yet we, as a planet, are now grappling with billions of tons of waste plastic that is not only affecting waterways and other ecosystems but impacting climate negatively as well. Where did we go wrong with plastics?
For many ecological and climate scientists, this is a question that is not only difficult to address due to social dynamics but one that also touches on the very nerve of industry and modern living. We posed this challenge to Jacob Gitman, a prominent scientist and a prolific entrepreneur based in Sunny Isles Beach, Florida, USA. According to him, the dangers of relying too much on plastics depends on our perception of waste management and reduction.
Plastics and the Environment
Understanding the dangers of relying on plastics starts with examining the environmental impact of plastics, says Jacob Gitman. Plastics manufacturing took off in the 1950s and over the intervening time, has managed to generate close to 7 billion tons of waste plastic. Of this waste plastic, a staggering 6.3 billion tons did not make it to a recycling bin. The implication here is that waste that is not recycled finds its way to the environment.
What are the ramifications of this?
While it is unclear how much waste plastic is floating around the environment, conservative estimates put the figure at up to 15 million tons of plastic every year, just from coastal regions. Globally, this number is bound to be much higher. The result is an environment and ecosystems choking on plastics, resulting in countless deaths of marine and terrestrial wildlife, not including microorganisms like phytoplankton.
Plastics and Modern Living
If it is clear we are drowning in plastics, why don't we just stop using it? Plastics are so integrated into modern living that it is impossible to imagine a world without them. Take a simple airplane flight. Parts of the plane are made of plastics, the utensils you use are made of plastics, the earphones are made of plastic, and so on. In virtually every sphere of life, you will find plastics playing some major or minor role.
However, this close integration of plastics and lifestyles does not have to be a final assessment. Consider that prior to the 1950s, plastics were practically non-existent, what can we borrow from those times to modify our lifestyles today to rely less on plastics? The use of materials like wood can offer a viable alternative. Non-plastic carbon-based materials, too, can be considered as substitutes for plastics. However, another frontier provides a glimmer of hope – waste reduction through recycling.
Plastics and Waste Reduction
Plastics are resistant to natural degrading processes, which makes them bad for the environment. Conversely, plastics are relatively easy to recycle. Plastic recycling plants such as Recology's massive recycling plant in San Francisco can handle up to 600 tons of waste per day. Unfortunately, this is but a drop in an ocean of plastics produced daily globally, but it does offer a glimmer of hope in the quest for plastic waste reduction.
According to Jacob Gitman, investing in such plants can help stem the tide of plastics ending up in the environment. He also sees investing in plastic-less lifestyle products like bottles and others as an option in waste reduction. Compounds like cellulose nanofiber, seaweed, and bioplastics can also offer viable alternatives to plastics. Plastic waste reduction is a possibility, but it requires a concerted effort by governments and policymakers to make it a reality.
In Summary
Plastics are here to stay – at least until we run out of fossil fuels, says Jacob Gitman. Faced with this reality, we need to focus our efforts on managing this waste and ensuring it does not end up in the environment. Doing this will help not only turn our environmental fortunes but also result in a healthier ecosystem that supports both wildlife and human beings.
You can publish this article on your website as long as you provide a link back to this page.