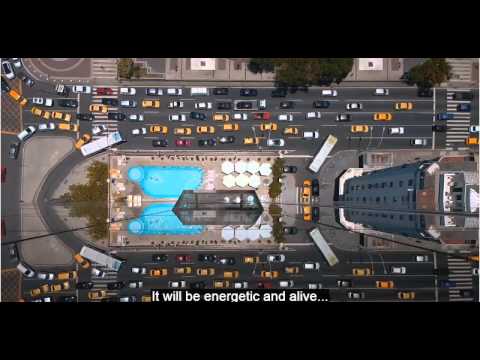 Windows 10 launching this Summer in 190 countries and 111 languages
By Stephen Pate – Windows 7 and 8 users will get an early gift of Windows 10 when it launches this summer.
Microsoft Executive Vice President of Operating Systems Terry Myerson made the announcement in China March 18th, 2015. "We continue to make great development progress and shared today that Windows 10 will be available this summer in 190 countries and 111 languages. Windows has always been global with more than 1.5 billion users around the world."

The target date had been in the fall of 2015 which tells us that Microsoft has made tremendous progress with the development and testing of its new flagship operating system. Windows 7, 8 and Windows Phone 8.1 users get Windows 10 free. Enterprise licenses have an upgrade fee.
Windows 10 will be to Windows 8 what Windows 7 was to Vista – the fine tuning of a new operating system. With Windows 8, Microsoft attempted to pull off a new operating system and it got hammered in the press.
Personally, it was a tempest in a tea pot. I use Windows 8 from the Previews up until today on 3 desktops and multiple portables. Windows 8 is a better operating system than Windows 7.
My wife is a senior system administrator in a large corporation with responsibility for 100's of mission critical servers. She manages those servers three Windows 8 computers simultaneously. "I can type what I want anywhere," she replied when asked what she likes about Windows 8. He job makes use of command prompt and typed commands for setting parameters along with applications.
Features that you will notice right away with Windows 10 are:
New Start menu that blends Windows 7 and Windows 8
A unified interface that works for small screens like tablets and phones and desktops
New Spartan internet browser replacing Internet Explorer
Under the covers, Windows 10 is smaller more efficient operating system that uses the same core programs on phones, tablets, laptops and desktops. It will work efficiently on computers with 1 GB of RAM, down from less than 3 GB for Windows 8.1.
Windows 10 will scale from the smallest portable devices to desktops. Corporate users will get a slew of new security and integration features to control systems and data and keep out unwanted intruders.
Windows 10 Free Upgrade Offer
Great news! We will offer a free upgrade to Windows 10 for qualified new or existing Windows 7, Windows 8.1 and Windows Phone 8.1 devices that upgrade in the first year! And even better: once a qualified Windows device is upgraded to Windows 10, we will continue to keep it up to date for the supported lifetime of the device, keeping it more secure, and introducing new features and functionality over time – for no additional charge.
Sign up with your email today
, and Microsoft will send you more information about Windows 10 and the upgrade offer in the coming months.