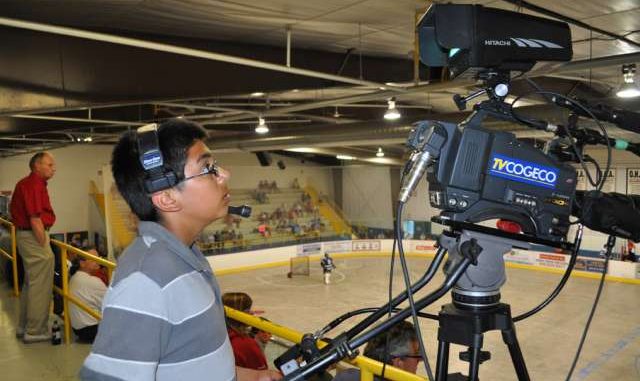 "Don't count the days, make the days count." – Muhammad Ali said. From this you can understand that Muhammad Ali was not only a great fighter in the ring but also is a great fighter in battling Parkinson's disease.
'Cable Guys go to the Relay' is an important event which I am involved in and it is an event to help people who are fighting cancer. Cancer is like the infamous Black Plague in the early 1900's and many say it is now the N.1 illness in Canada.
I am participating through TVCogeco (TVC). Their team name is "The Cable Guys".
It has been proven that in many cases helping people who have cancer to become involved, and supporting them through the community, can bring about 'small miracles' in their lives. The Relay for Life does exactly this and gets the community involved so it is unique. It is also the main volunteer-driven cancer fundraising event of the American Cancer Society. This event originated in the US and has spread to 21 different countries.
So what can you do? There are many things – many ways but I believe that the simplest thing is probably to donate to this cause. I realize how busy people are today and can't always participate. So this is one way everyone can contribute, if possible.
So, I would encourage you to visit their website and donate to this ever growing problem: http://convio.cancer.ca/site/TR/RelayForLife/RFL_ON_even_?px=4338579&pg=personal&fr_id=10568.
If, you are feeling funky and you are confident write an article and send it to your local newspaper about the event. The more people that know about it, the more awareness will be out there. Please make someone's day and donate today to help so many who are sick with this disease of immense proportions.
There is a significant point that I am glad that I haven't forgotten to tell you. Yeah, SPREAD the word people because only 21 of the world's 196 total countries know about this cause. This is why I am encouraging you who are reading this to get out of those turtle shells of yours and talk about these issues and in so doing raise awareness. So, help the "Cable Guys" reach their team goal of $3000.
Last but not least please join me in my fight to STOP CANCER!
* Join me in the fight against cancer supporting my participation in Relay For Life now to help us reach our goal of $3,000.
PS – http://convio.cancer.ca/site/TR/RelayForLife/RFL_ON_even_?px=4338579&pg=personal&fr_id=10568