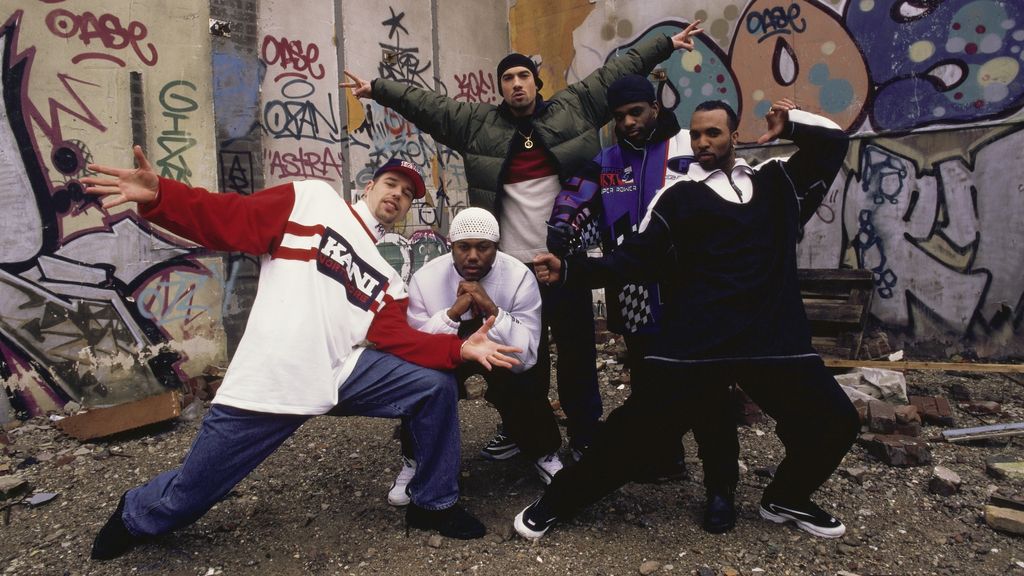 This article was last updated on August 11, 2023
Canada:

Oye! Times readers Get FREE $30 to spend on Amazon, Walmart…
USA:

Oye! Times readers Get FREE $30 to spend on Amazon, Walmart…
How hip-hop also conquered the Netherlands from The Bronx in 50 years
Exactly half a century ago, DJ Kool Herc unleashed a musical revolution in New York. At a summer party in The Bronx, he provisionally mixed beats from two records together. The 'Back to School Jam' is seen as the starting shot of the hip-hop subculture.
In 50 years, hip-hop has become one of the most popular music genres in the world. The Dutch scene, which has existed for about 40 years, has also undergone this transformation. "I think it's really beautiful, a kind of dream flight," says Extince. The 55-year-old rapper from Oosterhout is one of the pioneers in the Netherlands.
Homegrown rappers score high in Dutch streaming lists. Were in 2021 four of the five most listened to artists on Spotify Dutch rappers. "With the arrival of streaming it became clear how big it was," says record boss Vincent Patty, also known as a rapper under the name Jiggy Djé, about Dutch hip-hop. "It was already a large before that, but much more difficult to measure."
Mix drum solos
Back to the beginning: Clive Campbell aka DJ Kool Herc called his mixing technique the Merry-Go-Round. As soon as the drum solo on one record was over, he switched to the other. "He used two separate turntables, each connected to its own speakers, because there was no mixer yet," Extince explains.
In this way, the 18-year-old DJ created a continuous drum groove over which he rhythmically rhymed lyrics. Later this was called rapping, done by a master of ceremonies (MC).
Four elements
The formation of hip-hop has been a gradual process in which artists such as Grandmaster Flash, Afrika Bambaataa and DJ Kool Herc have been key players. Together with breakdance and graffiti, DJing and MCing form the four elements of hip-hop.
Rappers Delight from The Sugar Hill Gang (1979) became the first hit. "That was my introduction," Extince recalls. "But it really started for me with the album The Message by Grandmaster Flash and the Furious Five (1982). That album cover was the first image I saw of hip-hop. Only at the time I didn't know it was called that."
The legendary album gave hip-hop a new dimension. The lyrics deal with neglected neighborhoods, social problems, drugs, crime, and violence. "Rap is the CNN for black America," is how Public Enemy's Chuck D put it.
"What am I hearing?"
Scratching can also be heard on the album. This manual shifting of a rotating plate caused a futuristic sound, Extince remembers well. "What kind of instrument am I hearing? At first we thought people played with the zipper of a track jacket, but the sound sounded different on every record." The penny only dropped when he saw a DJ scratching on video.
Through TV, Peter Kops, as he is called in everyday life, also learned about the existence of the other hip-hop elements. In the early 1980s, he saw the Dutch breakdance group Electric Boogiemen perform at Sonja Barend. "That was important because then the music got more dimension."
Alex and the City Crew, another Dutch breakdance group, can be seen here in Ivo Niehe's TV broadcast in 1983:
The craze that came over from the US ensured that more and more young people started rapping. Also Dutch MC Miker G and DJ Sven, who scored an international hit in 1986 with Holiday Rap.
Extince had a hit in the Netherlands the following year with his single The Milkshake Rap. He performed with it in Paul de Leeuw's TV show:
"I look back on it with great pleasure," says Extince. In those years, rappers were already active in Dutch and in 1992 the first Nederhop album was released: Osdorp Style by the Amsterdam Osdorp Posse. Extince also switched to Dutch and rapped together with Osdorp Posse in Turbotaal.
In the 1990s, English-language hip-hop had long been mainstream here. "The rapping, dancing, DJing, graffiti: the whole culture could be found at our school," says record boss Patty alias Jiggy Djé from Amersfoort.
He got to hear more Dutch rappers through cassette tapes and radio shows such as Villa 65. "It all peaked around the same time. You had a whole movement in Rotterdam, with Committee Gunmen for example, and Osdorp Posse at their peak and Extince."
Already in 2003 at Lowlands
From the new millennium, things went fast with the Nederhop. Acts ranging from Opgezwolle to Ali B hit the charts. "It is exactly twenty years ago this year that I was at Lowlands for the first time with a group", Patty remembers his time with hip-hop formation DAC. "And there were several groups that were there then. It already felt very big."
According to him, much of what Dutch rappers released at the time was difficult or impossible to find in CD stores. "Streaming has shown that there were many consumers who were not served in retail."
As director of labels Top Notch and Noah's Ark, Patty also works with the latest crop of rappers. Sometimes they are 19 years old and "they don't already know what Opgezwolle was, or even what The Opposites was. It's nice to see them pick up hip-hop where they discovered it and add something new to it." Just like all generations after DJ Kool Herc.
You can publish this article on your website as long as you provide a link back to this page.