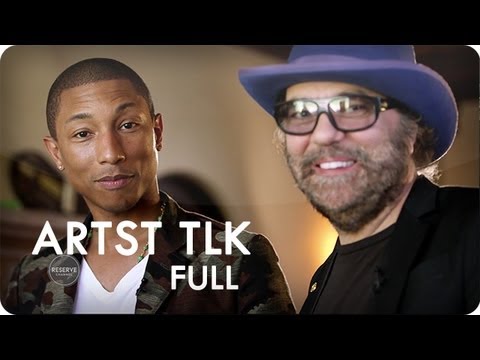 Artist Talk – Daniel Lanois the famed rock producer for U2, Peter Gabriel, Bob Dylan, Willie Nelson and Neil Young explains how he gets that EMMY Award winning sound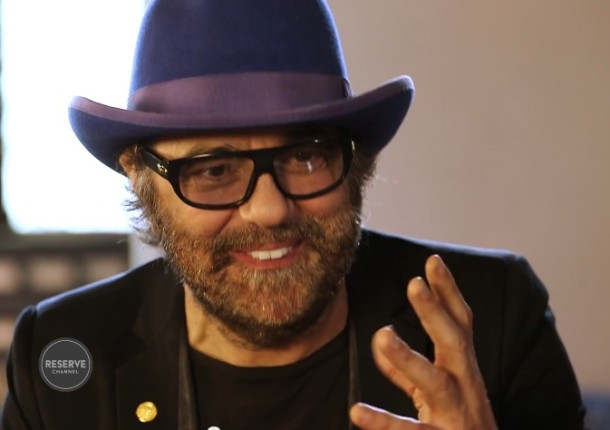 Famed music producer Daniel Lanois interviewed by Pharrell Williams (photo Reserve Channel)
No one ever accused Daniel Lanois of not sharing what he knows about music and recording. Rapper and producer Pharrell Williams, however, gets more out of Lanois about how he records and produces albums than any previous interviewer.
From the nitty gritty of how to record a guitar amp down a long hallway to creating special ambiance for the artist, Lanois humbly discusses recording U2′s Emmy Award winning album "Joshua Tree" for example.

Pharrell Williams personal experience as a record producer pays off in getting Lanois to go beyond what he has said in earlier interviews.
Lanois discusses how he formed an interest in music and recording, including his French Canadian background and the influences of the Toronto music scene.
From that starting point we are treated to the insider's look at U2, Peter Gabriel, Bob Dylan and other great recording artists.
It is a fascinating video 44 minute video, well worth viewing. If you stay for the whole video there are a few surprises even for Lanois who has no doubt seen it all.
"This is one of the most educational talks I've had," Pharrell Williams said just past the mid-way point. There is a deep interaction Lanois that has Williams interrupting and probing into places the illuminate.
"Daniel Lanois invites Pharrell Williams into his Los Angeles home to talk about learning from legends like U2, Bob Dylan, Brian Eno, Peter Gabriel and the Neville Brothers and his ongoing experimentation with sound. From recording in castles and barns to collaborating with Billy Bob Thornton, they discuss the storied career that led Rolling Stone to name him the most important producer of 80s."
Warning – this video has brief partial nudity and conversation some may consider offensive.