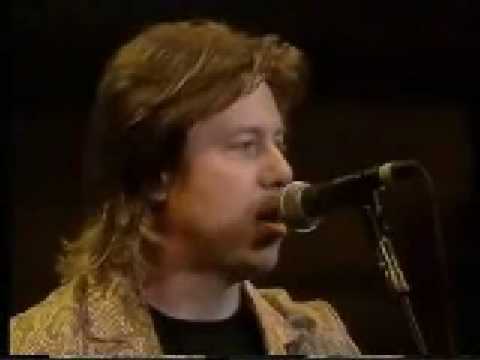 This article was last updated on May 26, 2022

George Thorogood's performance of "Wanted Man" was left off Dylan's 30th Anniversary Celebration Concert DVD
By Stephen Pate – On the documentary for Bob Dylan's 30th Anniversary Concert Celebration (Deluxe Edition) there is a clip of George Thorogood playing "Wanted Man" but the performance is left off the DVD, Blu-Ray and CD.
Does that make any sense to you because it makes none to me? Thorogood is a genuine rock and roll star. He's "Bad To The Bone" and the video is better than some of the other one's included.
Here's the missing performance of Thorogood singing the Dylan/Johnny Cash song "Wanted Man."

Wanted Man by George Thorogood
Thorogood has performed the song for years and it is more associated with him than anyone. It's on his CD Bad To The Bone.
Bob Dylan and Johnny Cash wrote the song in 1967 and Cash performed it at his 1969 San Quentin concert.

Wanted Man by Johnny Cash
Cash also released an album with the song titled Wanted Man.
Is it is a great song? Probably not. It's a list song with a typical melody. List songs are like "I've Been Everywhere" that Hank Snow made famous and "Everything's Broken" by Dylan.
The song writer literally opens a map, dictionary or phone book and make up a song based on a list of something.
I am still wondering why it was left off the concert, which is still one of the best rock concerts of all time.
Follow me on Twitter at @sdpate or on Facebook at NJN Network, OyeTimes and IMA News Buzz. Photo credit Tim Carter (Creative Commons some rights reserved)
By Stephen Pate, NJN Network
You can publish this article on your website as long as you provide a link back to this page.