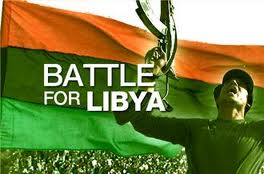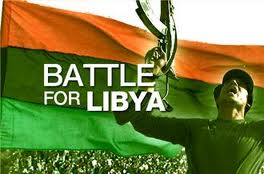 In Twitter, the hashtag for Libya is #Feb17. February 17, 2011 marks the beginning of the Libyan up-rising, the Libyan revolution. July is month number five in this on-going struggle which has yet to see Gaddafi fall. NATO has pounded the regime but still it clings to power and reports today are saying the government still has bite.
On June 27, the International Criminal Court in the Hague issued arrest warrants for Gaddafi, his son, and his head of intelligence. (ICC: Press Release June 27/2011)
Today, 27 June 2011, Pre-Trial Chamber I of the International Criminal Court (ICC) issued three warrants of arrest respectively for Muammar Mohammed Abu Minyar Gaddafi, Saif Al-Islam Gaddafi and Abdullah Al-Senussi for crimes against humanity (murder and persecution) allegedly committed across Libya from 15 February 2011 until at least 28 February 2011, through the State apparatus and Security Forces.
This apparently is the second time in the ICC's nine-year history an arrest warrant was issued for a sitting head of state. The first time was in 2009 when the ICC indicted Sudanese president, Omar al-Bashir.
The African Union, at a summit at the end of June in Equatorial Guinea, condemned this move by the ICC. (see the Decisions adopted during the 17th African Union summit, Malabo, Equatorial Guinea, from 23 June to 1st July 2011)
The Assembly noted that the warrant of arrest issued by the Pre-Trial Chamber concerning Colonel Qadhafi, seriously complicates the efforts aimed at finding a negotiated political solution to the crisis in Libya, which will also address, in a mutually reinforcing way, issues relating to impunity and reconciliation. In this regard, the Assembly decided that AU Member States shall not cooperate in the execution of the arrest warrant.
However this past Wednesday Botswana broke ranks with the AU by cutting ties with Libya, that is the Gaddafi regime, saying it will support the ICC warrants. The country's Ministry of Foreign Affairs issued this statement:
Gaborone, 05 July, 2011 – The Government of Botswana has taken due note of the position taken by the African Union not to cooperate with the warrant of arrest issued against Muammar Gaddafi by the International Criminal Court at the just-ended Assembly of the African Heads of State and Government in Malabo, Equatorial Guinea.
Botswana wishes to reiterate her position in support of the warrant of arrest. This decision was not reached lightly. State and state-sponsored violence and blatant human rights violations by the Gaddafi regime on its own people, which started in February this year, continues unabated to this day. This is despite international efforts calling on the regime to end its violent campaign against the Libyan people. This campaign of violence, which has resulted in massive loss of live, destruction of property and displacement of people is against all norms of civilized behavior and international humanitarian law. This is a crime against humanity and should therefore be unacceptable to all peace-loving people.
The Government of Botswana pledges to continue to uphold basic human and political rights and hereby calls on fellow members of the AU to support the ICC in carrying out its mandate to apprehend the Libyan leader, as a critical step towards alleviating the plights of the Libyan people, and paving the way for a new democratic dispensation in that country.
NATO attacks oil facilities at Brega
The Independent reports that NATO has launched attacks designed to starve Gaddafi's forces of fuel. Brega and Ras Lanuf have changed hands a number of times during the conflict but at the moment, they are under the control of loyalist forces. While the commercial benefits for the Transitional National Council were recognised, it was felt that at the moment the oil was benefiting only the loyalist troops hence the decision to disable the facilities and a lucrative source of income for Gaddafi.
Dissent in the Ranks
Italy has cut its participation in Libya by bringing home an aircraft carrier. While Defence Minister Ignazio La Russa spoke of trimming Italy's expenditures, journalists spoke of the NATO alliance growing weary of four months of bombing.
In the United States a bid to halt funding of military operations against Libya was rejected but the vote was close. There has been some growing dissatisfaction with America's involvement in the NATO led effort against the Gaddafi regime. And added to the mix are legal pundits debating the legality of what the U.S. is doing in Libya. Is it war? Is it not war? When Obama claims it is a humanitarian mission to protect civilians, doesn't the launching of a hundred Tomahawk cruise missiles look a little like war?
The rebels push on
While there is talk of the rebels moving towards Tripoli, it is painfully evident that Gaddafi is not without means. Despite promising reports of the opposition advancing, loyalist troops remain a force to be reckoned with.
Uploaded by ReutersVideo on Jul 7, 2011
Libyan rebels push on to Tripoli
Rebels of Libya's Western Mountain region seize a village from Gaddafi troops after a six-hour firefight, taking 11 prisoners. Travis Brecher reports.
http://www.youtube.com/watch?v=mrdgWxHLJ0k
Published on Jul 6, 2011 by Euronews
Libyan rebels in big push on two fronts
Libyan rebels have launched a major double-pronged offensive against forces loyal to the regime of Colonel Gaddafi in the biggest push for several weeks. Hundreds of fighters have moved on two fronts to the south and east of Tripoli. The assaults came as Gaddafi's government denied reports that he was looking for a deal under which he would step down. Rebels are reported to have taken the strategic village of al-Qawalish, south of the capital Tripoli. There was also a big push against government forces launched from Misrata.
Uploaded by ReutersVideo on Jul 5, 2011
Gaddafi government says in talks
The Gaddafi government says it was in foreign-mediated talks in Italy, Egypt and Norway but Rome says no such talks took place.
http://www.youtube.com/watch?v=RGXCJcU48WI
References
Wikipedia: Timeline of the 2011 Libyan civil war: July
1 July
* Libyan rebels came close to Bi'r al Ghanam, but retreated after being met with rocket fire.
* Saif al-Islam Gaddafi, Gaddafi's son, claimed that NATO has offered the regime an "under the table" deal that would see the international arrest warrants against both men dropped.
* In an exclusive interview with Russia Today, Saif Gaddafi denies that he or anyone ordered killings of demonstrators in the early days of the uprising. He says that soldiers acted in self defense as they were attacked by mobs.
* Gaddafi warned Western allies that bombing of houses and offices in Europe would be a "legitimate target" since those are targeted in Libya. Gaddafi's taped message was broadcast to tens of thousands of supporters gathered in Green Square in Tripoli. This was one of the biggest demonstrations in recent troublesome months, as thousands of Gaddafi supporters gathered in Tripoli's main square.
* According to the Libyan Health Ministry 856 Libyan civilians has been killed by NATO air strikes since March.
2 July
* The Daily Telegraph reports that Sudanese army seizes southern Libyan town of Kufra. Sudanese officials have denied this.
* African Union Calls for Qaddafi to Stay Out of Libya Talks to End Conflict.
* Heavy shelling fell on the besieged port city of Misrata and the embattled city of Dafniya, where fighting wounded 11 rebels.
3 July
* Libya rebels brace for new push to Tripoli.
* NATO is ramping up its airstrikes on military targets in western Libya, bombing Tripoli and Gharyan, a city about 70 miles south of Tripoli as well as armored vehicles in Bir al-Ghanam.
* Turkey recognizes the National Transitional Council as the sole legitimate representative of the Libyan people.
5 July
* Pro-Gaddafi troops state that they have captured a shipment of Qatari weapons that were headed to rebels by boat.
6 July
* Rebels fighters take town of al-Qawalish after six-hour battle and move closer to cutting supply route to capital.
7 July
* Russian Foreign Minister Sergey Lavrov has said there cannot be a quick outcome in Libya and that will lead to many casualties on both sides. ­Lavrov said NATO put itself in a difficult situation because it has already been bombing Libya longer than it bombed what was Yugoslavia. The minister called NATO's actions in Libya cynical, because the alliance continues bombings, claiming they are aimed at ending Gaddafi's regime and ignoring the fact that they have already taken many civilian lives.
* Rebel fighters took the village of Gualish which is about 90 km (55 miles) south of Tripoli. The importance of Gualish is that it is 45 Km (30 miles) from the stategic garrison town of Gharyan held by Gaddafi's troops and that it dominates the main North-South road between Tripoli and the Sahara desert. The rebels claim that Gaddaffi stores weapons in the Sahara desert and recruits fighters from neighbouring countries there.
Click HERE to read more from William Belle
Article viewed at: Oye! Times at www.oyetimes.com