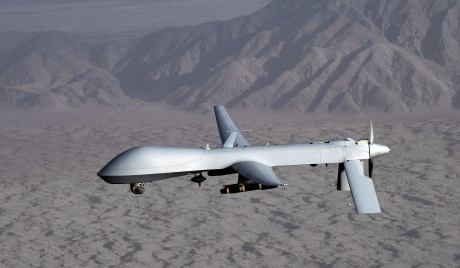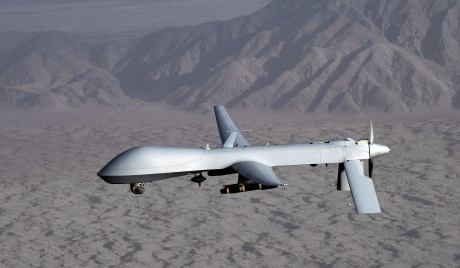 The U.S. admits that American military has sent unmanned drone aircraft in Ethiopia; however, it refuses to confirm any strike missions launched from the east African country.
Captain John Kirby, a US defence department spokesman said: "The US has unarmed and unmanned aircraft at a facility there to be used only for surveillance as part of a broad, sustained, integrated campaign to counter terrorism. These unmanned aircraft are being used only for surveillance and not conducting strike missions."
U.S. also confirmed the drone flights out of an airfield in the city of Arba Minch. Reportedly, the MQ-9 Reaper drones that flew out of Arba Minch were armed, which the US government denies. Reapers are almost the size of jet fighters and can carry bombs and missiles.
"There are no US military bases in Ethiopia. It's an Ethiopian airfield," Kirby said.
The U.S. involvement in Ethiopia is a controversial issue. American officials seem anxious to downplay the role of the forces and intelligence agencies across the region.
The U.S. also runs Camp Lemonnier, a stable military base in Djibouti, and an air base in Manda Bay, Kenya, where counter-terrorism authorities believe armed drones that have conducted strikes in Somalia are also based.
"We are harnessing every tool of American power – military, civilian and diplomatic. The United States is strengthening its intelligence, military and security capabilities and drawing from the full range of enforcement tools in co-ordination with partners around the globe," White House spokesman Jay Carney said.
Article viewed on Oye! Times @ www.oyetimes.com