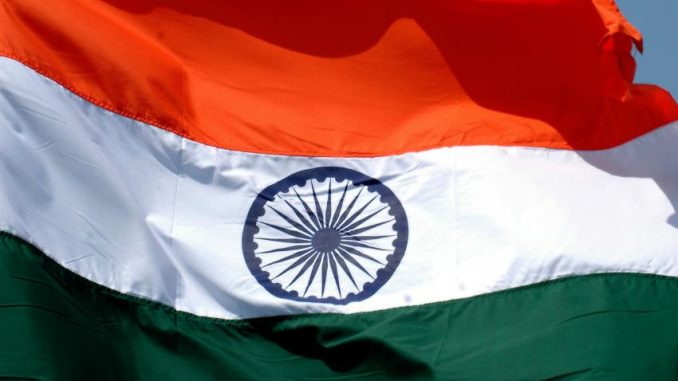 This article was last updated on May 25, 2022
In 1996 Lok Sabha elections, BJP emerged as the single largest party bagging 161 seats (+41). Congress lost 104 seats compared to its 1991 tally and finished at 140. President Shankar Dayal Sharma appointed Vajpayee as PM and asked him to prove majority. With support of 3 allies (Shiv Sena, Haryana Vikas Party and Akali Dal) Vajpayee fell short of magical figure and resigned before the trust vote in 13 days.
In 1998 Lok Sabha elections, BJP led NDA a constituent of 13 parties bagged 255 seats with 37.5% vote share. BJP emerged as the single largest party with 182 seats (+21). Vajpayee won the crucial confidence vote 274-261 with help from TDP's 12 MPs who switched sides.
However, nation was forced to have fresh elections in an year when Jayalalitha led AIADMK withdrew its support to the Vajpayee govt. Reasons attributed by Vajpayee were:
Jaya wanted all cases of disproportionate asset against her withdrawn
She wanted DMK govt. to be dismissed
Vajpayee didn't budge to any of these demands. Resultantly, in a vote of confidence, BJP lost the motion by 1 vote 270-271. Mayawati's BSP which had declared would abstain voted for the motion. DMK tried to save Vajpayee's government by voting against the motion but it was not enough.
NDA again came back to power in Lok Sabha elections held in 1999 bagging 299 (+44) seats with 40.7% vote share (+3.2%). BJP finished at the same tally of 182 which it got in 1988. Things nationally didn't change much during one year, only some political re-alignments happened. DMK joined NDA while AIADMK joined Congress led alliance.
1999 Lok Sabha polls saw emergence of Vajpayee, a seasoned politician since the time of Nehru, arrive on center stage. Nehru once quipped Atalji will become PM one day. He emerged as the undisputed leader of BJP ahead of peer Advani. Though it was the first right of center government which lasted full term, Vajpayee was seen as a soft leader compared to the hardliner Advani.
Vajpayee's image helped in drawing many regional parties into NDA fold. The era also witnessed many non-Congress governments being installed across states in India – Madhya Pradesh (2003), Karnataka (2004), Rajasthan (2003), Goa (1999), Chhattisgarh (2003), Jharkhand and Maharashtra (1999).
The era is also known for bold economic reforms after Manmohan introduced policy of liberalization in early 1990s.
GDP Growth – "Narasimha Rao may have cut the ceremonial ribbon in 1991, but it was Vajpayee's 6 year rule which did the gruelling groundwork to truly liberalize the economy and lay the foundations for the 8% growth that even the UPA benefitted from." – Praful Shankar, Turning Vajpayee into Nehru, Swarajyamag, 02 April, 2015.
Comparison of GDP growth under various Prime Ministers of India
Disinvestment – Vajpayee govt. started the privatization of public sector units under the guidance of "minimum government, maximum governance". Companies such as VSNL, Hindustan Zinc, CMC and Balco were privatized and funds raised were used to retire debt, for infrastructure projects and meeting social sector obligations. Total funds raised during the period 200-04 under Vajpayee tenure was Rs. 21,163 crores against a target of Rs. 38,500 crores (55%). During the decade 1990-2000 only 37% of the disinvestment target was met.
Inflation – Vajpayee was able to control inflation which was in double digits when he assumed office (10%+ during 1990-98). During his entire tenure he brought down inflation to sub 5% levels.
National Highways – Vajpayee launched two ambitious projects National Highway Development Project and Pradhan Mantri Gram Sadak Yojana to connect four metros and every village of the nation. During 1997-2002 (ninth five-year plan), when the NDA was in power, 23,814 km of national highways was added to the existing NH network, or nearly 50% of the total length of national highways constructed in three decades from 1980-2010. This remains the largest construction of national highways during any five-year period since independence.
New Telecom Policy – Vajpayee is also credited with ushering in telecom revolution which led to significant drop in ISD / STD charges, free incoming calls on mobiles and increase of mobile penetration in the country.
Job Creation – During the 5 years of NDA rule, 58 million jobs were created as per NSSO (with some spill-over effect). This was one of the greatest achievements as the successor UPA government could generate only 15 million jobs during its first seven years of rule.
BJP led NDA lost in 2004 in a surprise result. NDA won 189 seats (-110) and recorded a loss of vote share of 5%. On the other hand UPA won 225 seats (+86), recording an increase in vote share of 2%.
It also was a big loss of face for opinion polls and exit polls which predicted a NDA sweep. According to an opinion poll conducted for NDTV and Indian Express by A C Nielson, NDA was expected to bag around 287 to 307 seats vs 143 to 163 seats for the Congress. Even exit polls which are seen as more reliable gave 230-250 seats to NDA.
Vajpayee won his seat, but retired from active politics in 2009 due to old age and ill health. Politicalbaaba (PB) wishes the longest serving non-Congress PM of India, a poet, a visionary, darling of masses, a very happy birthday and a long life!
Excerpts from proposed book on Congress Party and Indian elections history, co-authored with Subhash Chandra.
Click HERE to read more.
You can publish this article on your website as long as you provide a link back to this page.
You can publish this article on your website as long as you provide a link back to this page.