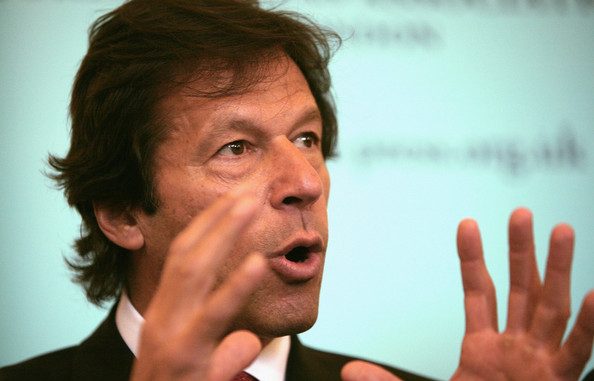 Pakistan Tehreek-e-Insaf Chairman Imran Khan launched a scathing attack on the present government and told them to resign for they have failed in solving the problems faced by the people as well as securing the lives and properties of the common man.
While addressing the news conference he said that the present government has failed in protecting the life, honor and properties of the innocent people of Pakistan and they have also failed to provide the people with basic necessities like Shelter, food and cloth.
Imran Khan was of the opinion that drone attacks usually killed innocent people adding that militants were not the only ones being killed in US drone attacks in Federally Administrated Tribal Areas.
He revealed that a decision was made unanimously in the All Parties Conference (APC) convened by Prime Minister Syed Yusuf Raza Gilani that initiative of negotiations would be launched for talks with militants while drone attacks would not be permitted.
"But, government's stance on the issue of drone attacks is a lie" he added.
Tribal elders and victims' families from North Waziristan were also present on the occasion.
He said, "Residents of Waziristan and the Federally Administrated Tribal Areas (FATA) regions of Pakistan strongly dispute the CIA's recent claim that no 'non-militant' has been killed in drone strikes in over a year, noting that women and children are among the victims".
His ex-wife Jemima Khan also made an appearance and said" I am against such attacks and that's why I am here on this occasion," She expressed her intentions to participate in the protest against the attacks.
Article viewed on Oye! Times @ www.oyetimes.com