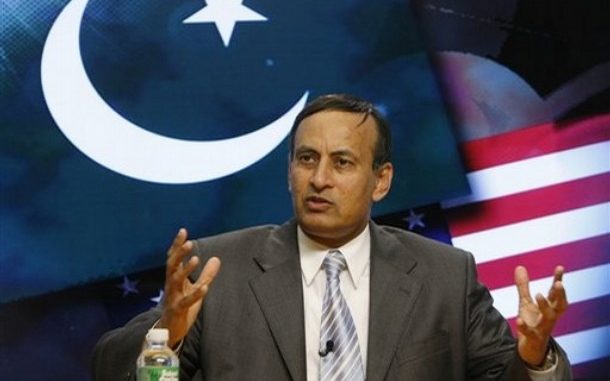 Pakistan's ambassador to Washington Husain Haqqani has offered to resign after reports that his boss, President Asif Ali Zardari, asked Washington for help to stave off a military takeover. A Pakistani businessman alleged in a column in the Financial Times last month that a senior
Pakistani diplomat asked for assistance in getting a message from Zardari to Admiral Mike Mullen, at the time chairman of the US Joint Chiefs of Staff.
The author, Mansoor Ijaz, alleged that Zardari feared a military takeover following the US raid that killed Osama bin Laden in Pakistan in May and brought unprecedented public scrutiny on Pakistani leaders.
Events in the months following the bin Laden raid have underscored the sharp tensions between Pakistan's weak civilian government, headed by Zardari, and its military leadership, headed by General Ashfaq Kayani.
"I serve at the pleasure of the president of Pakistan and the prime minster of Pakistan. And I have communicated my willingness to resign or participate in any inquiry that brings to an end the vilification against the democratic government of Pakistan currently being undertaken by some elements in the country," said Husain Haqqani, a former journalist who has been Pakistan's ambassador to Washington since 2008.
Article Viewed on Oye! Times @ www.oyetimes.com