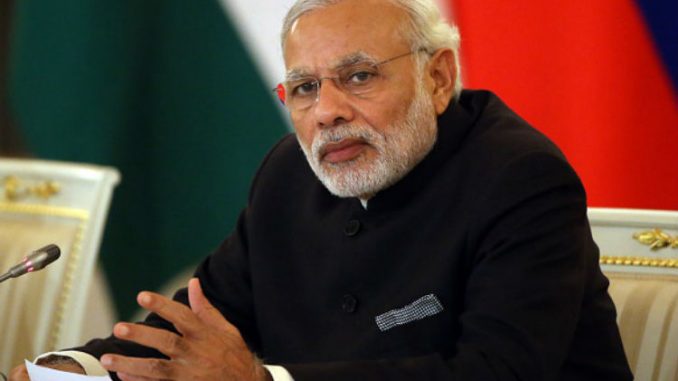 This article was last updated on May 26, 2022
The Uttar Pradesh polls are touted as the semi finals to the grand finale in 2019 (LS polls). BJP which won 71/80 seats in LS polls riding on Modi wave is keen to come back to power in the state after more than a decade. But for the performance in UP, BJP would not have achieved simple majority on its own in Lok Sabha. Modi is an MP from UP and this makes the battle high pitch.
Elections are to be held in seven phases starting Feb. 11 and running for a month till Mar. 8, 2017 covering the seven regions from western to eastern part of UP.
The advent of mandal and kamandal has made Congress redundant in the state struggling to retain its old vote share. SP & BSP have grown strong over the years snatching OBC, Muslim and Dalit votes of the grand old party. The Ram Mandir movement has created a loyal upper caste vote bank for BJP.
Congress vote share has declined from 27.9% in 1989 to 11.6% in 2012. Meanwhile BSP's vote share has risen from 9.4% to 25.9% during the same period. SP has almost maintained its vote share (though ups and downs). Its parent party Janata Dal had secured 29.7% votes at the peak of mandal movement and Bofors issue in 1989. In 2012, the party bagged similar vote share getting simple majority on its own for the first time. BJP vote share peaked in 1993 at 33.3% in the aftermath of Ram Lalla movement, but has tapered off since then falling to a low of 15% in 2012.
Since 1993, the state gave hung verdicts till 2007. This period saw khichdi governments being formed – SP & BSP, BSP & BJP, SP & Others. This period witnessed massive horse trading and splits across all parties.
In 2007, contrary to expectations, BSP bagged a simple majority forming a sandwich coalition and securing votes from segments beyond their traditional anchor segments (Upper Caste). In 2012, SP came back to power with a bigger victory again creating a social combination larger than its traditional vote bank playing inclusionary vote bank politics.
Caste has always been a key factor in elections in UP. However, in LS 2014, development and good governance trump caste identities as Hindus cutting across caste lines voted for BJP which propelled it to get 42.6% vote share. All Hindu groups in excess of 50%+ except for Jatavs (to which Mayawati belongs) and Yadavs (to which Mulayam belongs) voted for BJP. While SP (5) and Congress (2) were reduced to family stronghold seats, BSP drew a blank. People who understand UP politics, though know well that you can't write off Mayawati.
Lok Sabha performance is not an indicator of state polls performance as BJP has lost vote share in all states which went to polls after May 2014 (except for Maharashtra and Kerala). This means BJP will lose vote share in the range of 10%-30%. Even if it loses 30% like in Delhi, it still lands up at 30% which is strong enough. In a quadrangular contest, 28%-32% is enough to win elections as we have seen in 2007 and 2012.
Opinion polls predict different winners, some predicting a hung house, indicating contest is wide open.
– SP has formed an alliance with Congress to tide against anti-incumbency and poor law and order situation with an eye on the Muslim-Yadav consolidation. It expects to ride on the pro development image of Akhilesh.
– BJP is struggling to find a CM candidate with state wide appeal and has formed an alliance with smaller parties like Apna Dal and SBSP with an eye on non Yadav OBC vote.
– BSP rejected overtures from Congress for an alliance. In its true inimitable style it's campaign has a head start versus others. Behenji has called out to Muslims to vote for BSP to defeat communal forces aiming to form an unbeatable Dalit-Muslim combination.
Elections are a prestige issue for Modi-Shah jodi. A loss here will have repercussions on Shah's continuation as President of party. Maya is fighting with her back to the wall to stay relevant and make a come back as the messiah of Dalits. Akhilesh is trying hard to shed his party image and become a development friendly poster boy. Congress is piggy backing on SP to get back a foothold in the state.
The results will define the way national politics shapes up in the next few years. If BJP wins there is no stopping them for another decade or so. If it loses, anti-BJP forces gain confidence and may gang up against Modi in 2019. A 1977 like situation may emerge.
Another cracker of an elections having all the ingredients of a Bollywood blockbuster. Will BJP be able to repeat its performance in 2017? Will caste come back to play a key role or will development take center stage again? Will people give a clear verdict or state will once again see a hung assembly? Will Maya make a comeback or Akhilesh retain his chair? All these questions and much more in weeks to follow. Stay tuned…
Click HERE to read more.
You can publish this article on your website as long as you provide a link back to this page.
You can publish this article on your website as long as you provide a link back to this page.