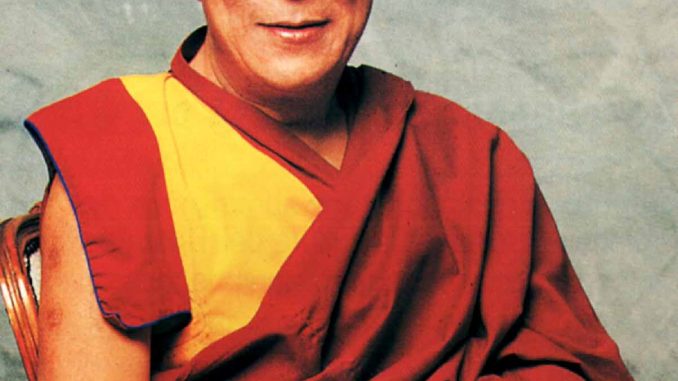 Tibetan spiritual leader, the Dalai Lama, on Saturday has said it caused him "great pain" to witness corruption in the country and uttered hope that graft cases would be dealt wisely. "I see myself as a messenger of India. I am her son because when I was in need, it was she who helped me. So, when I read everyday reports about corruption, it pains me," he has said, addressing students at Delhi Public School here.
Yesterday, he had said he "fully" supported anti-graft campaigner Anna Hazare's movement. However, he decline to go into the merits of his methods. "Although I am a Tibetan, I see myself as an Indian — physically, emotionally and sentimentally. I owe the country a great deal. I am healthy on Saturday because of the dal, chawal (rice) and chapati I've fed on here," he has said in joke.
When asked if there was any prospect of a woman succeeding him, he has said, "There is no stumbling block to a woman succeeding me. In fact, I think a woman would make a better Dalai Lama as there are certain situations only they can handle. But, a decision is yet to be taken," he has replied.
Having abandoned political role of your own accord, he has told that he now enjoyed "more freedom" in refusing to answer queries with political implication adding that activities and queries related to the Tibetan government-in-exile would now have to be gripped by the elected government headed by Oxford-educated Lobsang Sangay.
The Nobel Laureate has stated that he felt "helpless" and overcome by "anxiety and fear" when he was strike a chord of the 1959 Tibetan uprising in March, 2008, during the Chinese concentrated effort on protesters in Tibet.
Article viewed on Oye! Times at www.oyetimes.com