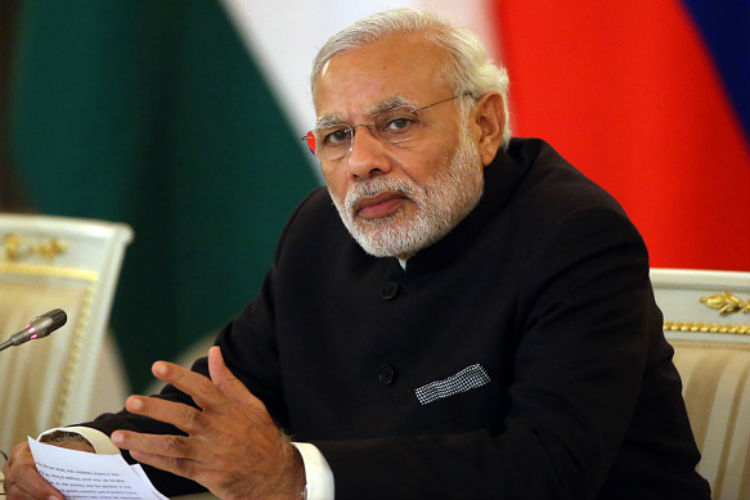 This article was last updated on April 16, 2022
Canada:

Oye! Times readers Get FREE $30 to spend on Amazon, Walmart…
USA:

Oye! Times readers Get FREE $30 to spend on Amazon, Walmart…
The Bharatiya Janata Party (BJP) held its national executive meet in Odisha, a state it is eyeing to capture in 2019. Prime Minister Narendra Modi, party president Amit Shah, and other top party functionaries including 13 chief ministers, received a warm welcome from party workers enthused by the BJP's recent good performances in Odisha municipal polls.
The BJP central government will complete three years in office next month, and so the meet was a stock-taking and brainstorming exercise of what has been achieved politically by the party, what have been the achievements of the Narendra Modi government, and what strategy be followed to win the next Lok Sabha elections due in 2019.
Modi is believed to have told participants to avoid complacency and to work tirelessly for the poor and downtrodden. Only then can the BJP realise Pandit Deendayal Upadhyaya's "Antyoday" dream of reaching and benefiting people at the bottom of the pyramid, he said.
BJP's strategy for 2019 is built on five tangible parameters: Retain, maintain, wrest, expand, communicate.
Retain existing seats: BJP won an impressive 282 seats in 2014, which was the best performance by any political party since 1984. Such was the margin of its victory that it could have formed government on its own without the help from any NDA ally. But to buck anti-incumbency and retain these seats will be crucial.
Wrest other seats: The party has identified 120 winnable seats, seats it had lost by narrow margins in 2014. Accordingly, the party sent MPs and ministers to the respective constituencies to explain to the people the work done by the party. A massive outreach programme, focussing on these seats, is being worked out to lure people to the party in 2019. Good performances in these states can make up for losses, if any, in states like Uttar Pradesh, Madhya Pradesh, Gujarat, Maharashtra and Rajasthan, where the party enjoyed good successes in 2014.
Expand presence in new green-field states: With more and more states falling in its kitty (BJP has formed governments in 10 states since the 2014 central elections), the party's strategy is to expand its base in states where it hasn't been strong historically, like West Bengal, Odisha, Tamil Nadu and Kerala. By the time the 2019 election takes place, Mamata Banerjee would have been Chief Minister of West Bengal for eight years, while Naveen Patnaik would have been Odisha CM for 19 years. These are large periods of time, and anti-incumbency may have set in.
The weakening of Congress and Left parties nationally may provide a chance for BJP to sneak in Kerala as well. In Tamil Nadu following J Jayalalithaa's demise, and the splitting up of AIADMK, also provides BJP with a chance to wean away a sizeable chunk of MLAs, the way it happened in Arunachal Pradesh. This strategy will also help in diversification of BJP's vote base nationally. Currently, the party's presence is centered around northern, western and central parts of India. Expansion in these states will help it establish a footprint in the South and East as well.
Expand NDA: The second meeting of NDA partners was held recently, only the second time in three years it has happened. BJP has shared a love-hate relationship with key partners, mainly Shiv Sena and TDP. The partners blame BJP of being aggressive and not listening to their demands. But BJP knows that if it wants to expand its footprint nationally, it needs to induct new partners, especially from the South. It could eye TRS to get a foothold into Telangana, but doing so may disturb its ally TDP, so it needs to be a delicate balance.
Tamil Nadu is a key state from numerical strength point of view. If the party doesn't manage to take advantage of the mess in AIADMK, then it has to take a call on its alliance partner for 2019. During Vajpayee's tenure, DMK was a part of NDA. Going by the past trend, DMK may end up with a majority in 2019. There were talks between DMK and BJP for 2016 state polls as well, but it didn't materialise.
Smaller parties in the Northeast could be another target. BJP's rising graph, Congress' downward spiral, and huge resources with BJP will all make it easy to hunt and get on board new partners. Induction of new members will also act as a cushion to any deterioration in performance of current partners in 2019.
Expand vote segments: While BJP bagged 31 percent vote share in 2014, it couldn't get the support of all castes, classes, age groups, gender. BJP underperformed — got less voteshare from women, Dalits, Muslims, uneducated youth and the poor as compared to its average.
All of these vote blocks will be targeted through various schemes. In fact, some results are already visible in state elections. The party feels it can get the support of Muslim women because of its stand on triple talaq (partly evident in UP). The Ujjwala scheme of providing free LPG connections to rural women has also won hearts for BJP.
Given how BSP has weakened, the party's strategy will also be to wrest its Dalit vote block with economic welfare schemes. BSP received 14 percent of the Dalit votes across India in 2014.
Given that BJP is believed to be a party of middle and rich classes, it is trying very hard to shed this image; some say it has even taken a Leftist turn. 'Housing for All' by 2022, free medical heath scheme, insurance schemes, increase in NREGA budget, rural electrification, Jan Dhan etc. are all aimed at poor/lower class. All this can have a huge impact on BJP voteshare.
Maintain momentum in upcoming polls: BJP has won most of the elections where it was in contention since the Lok Sabha polls, except Delhi and Bihar. In recently concluded polls in five states, BJP formed governments in four. Modi's popularity is at its peak. Demonetisation has helped the party in a big way, with the poor people crediting Modi of having noble intentions of recovering black money. The party has also done very well in recent municipal polls.
Maintaining this victory streak is very important. Elections to six states — Gujarat, Madhya Pradesh, Chhattisgarh, Rajasthan, Karnataka and Himachal Pradesh — will take place in the next 1.5 years before Lok Sabha 2019. Of these six, BJP is the incumbent party in four; in three states, the BJP governments have been in place for 15 plus years. Retaining these states and bagging Karnataka and Himachal will be important to the party's 2019 pitch. The party cannot afford a loss in these states going into a crucial Lok Sabha poll season. Losses here could severely upset its calculations.
Communicate programmes to people: Nobody can deny that BJP knows best how to advertise its achievements. The party is running the government like a corporate house, using ad budgets effectively to ensure its message reaches the people. Messaging has to be different for different sets of people, as the Donald Trump campaign taught us.
While social media is being used to communicate with the youth, electronic media is being used to target rural India, where the rise in penetration of TV sets is helping this strategy. MPs have been asked to spend 15 days in their constituencies to educate people about various welfare schemes of the government.
Communication is a two way process and the party has asked leaders and workers to get public feedback on government schemes. This will help the party make tweaks in policies if needed.
To sum, BJP means serious business. It has started preparations for the next Lok Sabha elections two years in advance. Other parties are still grappling with issues, or don't have that focus yet. But the party's methodical approach to elections can be a case study for others to emulate. Whether the party succeeds in winning the 2019 elections with this strategy remains to be seen, but at this point, it is the clear favourites to do so.
This article was originally published in FirstPost.
Click HERE to read more.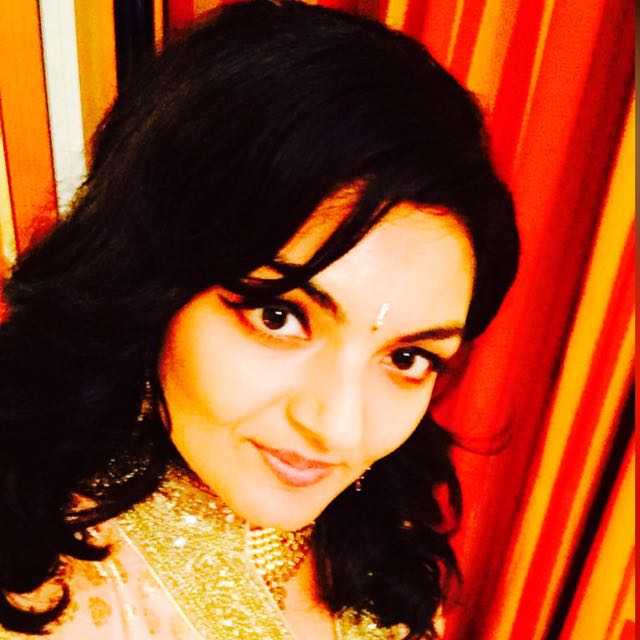 Vote for Shikha Dhingra For Mrs South Asia Canada 2017 by liking her Facebook page.

You can publish this article on your website as long as you provide a link back to this page.
You can publish this article on your website as long as you provide a link back to this page.