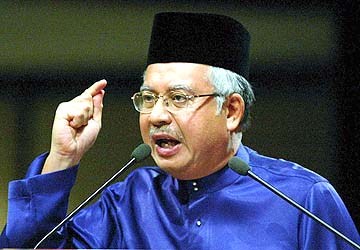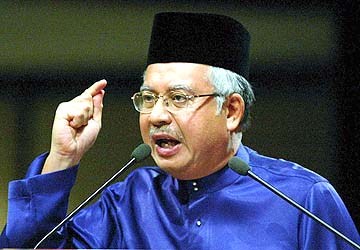 PM Datuk Seri Najib Tun Razak believes the Selangor government's proposal to suspend all federal projects in the state would halt development. Razak says the decision is unnecessary as it will have an adverse effect on the people of Selangor. The Selangor government has called off all federal projects including roads and infrastructure.

"We will discuss the issue and decide on what action to take, whether we apply for a court order or other follow-up action; but whatever the state wants to do, the people will stand to lose," Razak said.

PM Razak also challenged Pakatan Rakyat leaders to sign the Transparency International Malaysia Election Integrity Pledge.

"All this while they accused the BN of many things; we have willingly signed the pledge. If they are really fighting against power abuse and corruption, now is the time to prove it. They had been consistent and firm in their stance yet are reluctant to sign," he added.

Several ruling coalition politicians have been investigated and charged with corruption. Reportedly, PM Razak has signed an integrity pledge

with the anti-corruption watchdog declaring that Razak's coalition candidates will observe the principles of integrity and pledge to avoiding any electoral fraud. Critics remain skeptical about Razak's pledge and daring remarks.