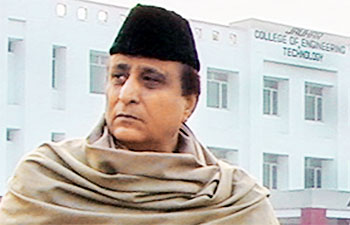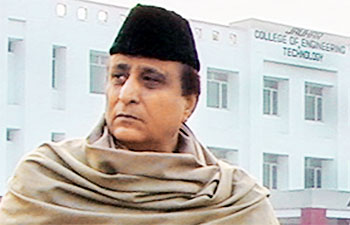 Azam Khan, Muslim MP of Uttar Pradesh, has decided to cut short his US trip and return home. Khan said he was mistreated by the US officials in Boston and is no longer interested in continuing the trip.

UP Urban development minister Azam Khan was briefly detained at Boston airport. He said he was asked unnecessary questions only because he was a Muslim. Khan complained that he has never been mistreated in his entire life and urged his staff to arrange for his return.

Information Officer Khurshid Ahmad confirmed that Khan wants to pull back after he was detained for questioning for about ten minutes and then allowed to go.

"I have not faced such treatment in my entire life," UP Urban Development Minister Azam said.

Azam Khan and UP Chief Minister Akhilesh Yadav are on an invitational trip to Harvard University Business School. The ministers were invited to speak about the successful organization of Kumbh Mela in Allahabad.

Security measures in Boston have dramatically enhanced in the aftermath of twin bombings at the Boston Marathon which killed three and injured several others. The FBI and CIA are been held responsible for failing to track the movements of slain Boston bomber Tamerlan Tsarnaev. Harsh criticism and increasing pressure from the government officials have led to an extremely enhanced security service at the Boston airport.

This is not the first time a Muslim Indian was detained and disrespected by US security officials. Earlier, Bollywood actor Shah Rukh Khan also expressed discontent at being probed unnecessarily at a US airport while he was on an invitational trip to deliver a speech at Yale University.