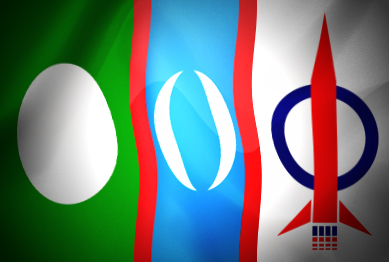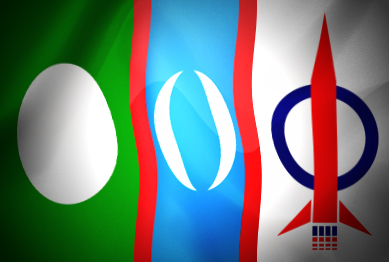 The Pakatan Rakyat has been waiting to be officially registered as a coalition by the Registrar of Societies (ROS) for over three years. Parties have often blamed that the undue delay has been caused by political interference.

PKR secretary-general Datuk Saifuddin Nasution said: "We want to go through the proper channels. We are still waiting on the ROS. They can just say yes or no, give us a straight answer rather than keep us waiting. If there's a problem we're prepared to put all our senior leaders on a pro tem committee and file a new application.

We've kept all correspondence and have yet to receive any black and white confirmation or rejection from the ROS. They can't simply say they didn't get it. They [ROS] are supposed to facilitate the process, not keep us waiting for so long."

According to DAP national publicity secretary Tony Pua, none of the parties were requested to resubmit the application. The Petaling Jaya Utara MP said they have not been asked to re-submit, nor has their application been rejected.

In the meantime, the top leaders of PR has refused to lead the parliamentary select committee (PSC) to administer the Election Commission (EC) until all their demands for electoral reforms are met.

"Our position is clear, first the EC must resign. They're not only incompetent, but complicit in the fraud and mass rigging. Do not attempt to cover up. Don't use this to deflect attention from the fraud and delay the process," said de facto Opposition Leader Datuk Seri Anwar Ibrahim.