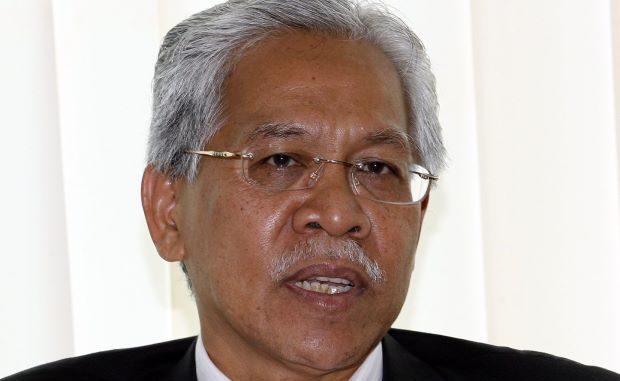 Following a surprise visit to SK Seri Pristana, Education Minister Datuk Seri Idris Jusoh claimed that certain outside interferences have shaped a simple scenario into a controversial issue. He underlined that both parents and teachers completely understand the situation but some outsiders were trying to fuel the argument.

"The real issue was fuelled by outsiders who were instigators and used a mere misunderstanding to turn the eating in the shower room incident into a full-blown issue. The problem was that the outsiders did not understand the issue. They turned it into a racial issue," the minister said.

Earlier, Idris alleged that his office is trying to resolve the conflict but certain parties have continuously refused to cooperate. He said some people are taking advantage of the situation and trying to use it in their favor.

The controversy spread like a jungle fire when Guneswari Kelly uploaded a picture of non-Muslim students having recess meals at the school's shower room during the fasting month. The activity was allegedly monitored by school authorities, who later claimed to do so because the canteen was under renovation. Nonetheless, the picture was uploaded on social media and hundreds of parents began to lodge complaints against school authorities.

Several parents and other non-Muslims accused the Education Ministry for having an indifferent attitude towards such situations. After been criticized for weeks, Idris eventually decided to intervene.