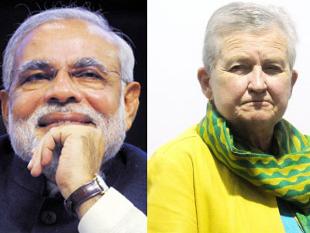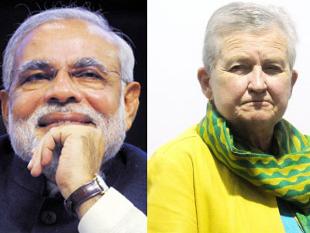 The US ambassador to India, Nancy Powell, is all set to meet the Bharatiya Janata Party's prime ministerial candidate Narendra Modi today. This meeting shows US change of attitude towards Modi, 63, after the 2002 Gujrat riots. The reason for this meeting is that Powell wants to discuss with the BJP's Prime Ministerial candidate issues related to the upcoming Lok Sabha polls. Powell also says that she wants to know about Modi's future plans for the country.

'Well, as you know, we are often engaged in concentrated outreach to senior political and business leaders,' the State Department spokesperson Jen Psaki informed reporters Tuesday when asked about this change in US policy on the Gujarat chief minister. 'We began doing that months ago, if not years ago – in different scales, of course – to highlight and continue our US-India relationship. There have been no changes in our policy per se. This is an effort in that engagement. But I can certainly confirm the appointments or the meeting upcoming.'

The Western nations have banned Modi for the past nine years since the US embassy revoked his visa in 2005 because of the 2002 Gujarat riots under a law barring the entry of foreign officials who are responsible for 'severe violations of religious freedom'. The US has been lecturing the Indians over human rights and so their change in policy towards a man responsible for the massacre of Muslims reflects double standards. 'This is not a reflection of that changing, and certainly not a reflection of anything changing regarding our longstanding and strong advocacy for human rights around the world,' said Psaki.