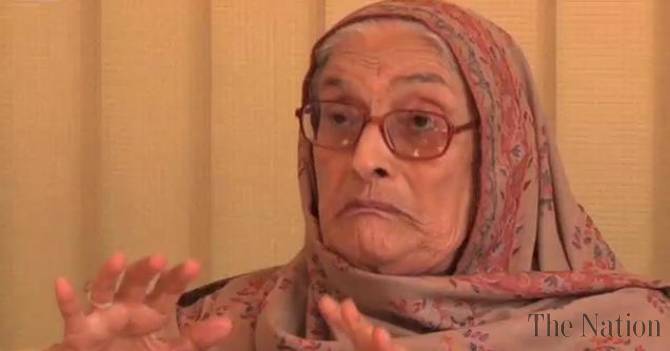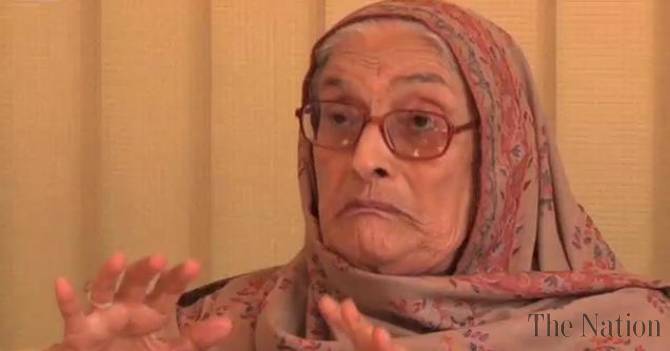 Begum Nasim Wali, the widow of the leader of party Rehbar-e-Tehreek Khan Abdul Wali Khan and the step mother of Asfandyar Wali Khan, came out of her political hibernation in November last year and addressed a news conference at the city of Peshawar. She further demanded Asfandyar Wali, Azam Hoti and Ameer Haider Hoti and all other associates of Asfandyar Wali to keep distance from the party affairs and to also give a chance to sincere honest people to work towards centuries old Pakhtoon national movement.

However, this political party, which is currently under the process of re-organization, has expressed its indifference about Begums political ambitions and further added that by violating the party discipline she herself has opted to quit the party. 'Yes, the Begum Nasim Is likely to announce her new faction of the party at a press conference today in which Farid Toofan , a leader of Pakistan Muslim League Nawaz (PML-N), is also expected to join her fold,' said a party activist. Critics have considered Begum Nasim to have failed to gain sympathy from majority of party workers and their leaders. Except for Abdur Rahman Khan of Kafoor Dheri, who is one of the great leaders that make ANP and has remained as a MPA thrice, Atif ur Rehman, another former MPA of the ANP party and a few leaders of the Pakhtoon Student Federation, no other notable person of the party joined the Begum.

Despite this fact that none of the influential leaders of ANP sided with Begum Nasim, she was still able to manage a well-attended gathering on the 27th of January to observe the death anniversaries of her party leaders -Khan Abdul Ghaffar Khan and Khan Abdul Wali Khan.