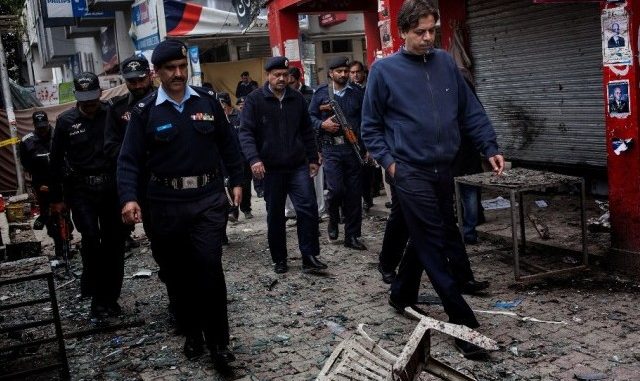 This article was last updated on April 16, 2022

The terrorists this Monday attacked the District Katchery in the capital city of Pakistan, Islamabad. The attack killed 11 people, which included a judge and four lawyers, while 28 others faced injuries in the incident. This attack was a piercing scream in the quiet city of diplomats, politicians and civil servants and tends to reflect the worst kind of terrorism faced by Pakistan.
Condemning the attack, the TTP spokesman Shahidullah Shahid said that he has confirmed that the TTP are not behind the attack. He further added that the ceasefire announced by TTP this Saturday will not be violated. He also said that there were outer forces who do not want peace in the country. Raja Muhammed Yamin, a lawyer, informed that he saw two men dressed in commando gear opening fire at the crowd. "It looked like they came here as part of a prepared attack, not really selecting any particular targets," he said. "It was just random firing on innocent people." Islamabad Inspector General Sikandar Hayat further added after the firing there were two identical suicide blasts. He said the Police has conflicting reports about the number of attackers. "All the (other) attackers fled, though one sustained injuries in the leg and back," Hayat said.
The IG informed that one suicide bomber attacked the court of the additional sessions' judge' while the other hit a place near the office of the bar association. The Additional Sessions Judge Rafaqat Awan received a direct bullet in the ches . Rescue teams shifted the injured and bodies to Pakistan Institute of Medical Sciences (PIMS). Medics informed that the judge died during the treatment, whereas the rest of the 28 injured people were also brought to the hospital with bullet injuries.
You can publish this article on your website as long as you provide a link back to this page.