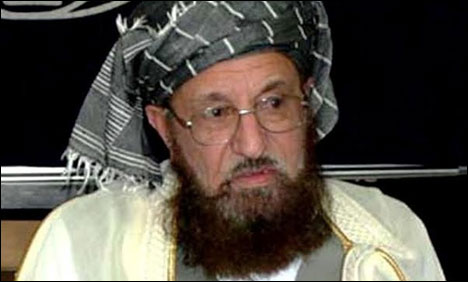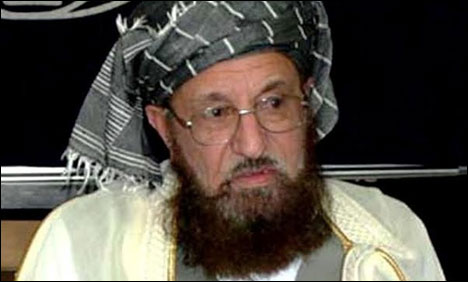 The Jamiat Ulema-e-Islam-Samiul Haq (JUI-S) chief Maulana Samiul Haqstated this Monday that the government and the Tehreek-e-Taliban Pakistan (TTP) should stop blaming each other for attacks and should look for "the third enemy,". He stated there are outter forces who do not want peace in Pakistan and are sabotaging the peace talks, while talking to the media in Islamabad.

The JUI-S chief who is also heading the TTP committee expressed immense sorrow over the firing and bomb attack at the Islamabad district court adding that he was pleased with the fact that the TTP had condemned the attack, displaying their eagerness for peace talks. Eleven people died while another 28 were injured in the suicide attacks that took place earlier today in the capital city of Islamabad. Haq also brought up other issues like the list of women and children of the TTP members, who are assumed to be in the custody of the Pakistani law enforcement agencies. He said the TTP and the government committee will be soon with the list of names. On the 22nd of February, the Inter Services Public Relations (ISPR) had completely denied these allegations by the TTP stating that the security forces have not detained anyone belonging to the TTP or their families.

Haq also expressed that the Pakistan Tehreek-e-Insaf chairperson, Imran Khan, was satisfied with Haq's efforts for peace while stating that this is something that is supported by the whole nation. He also shed light on the fact that the two committees were working for peace in Pakistan and the negotiations should end with a proper logic and reasoning.