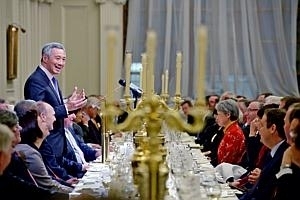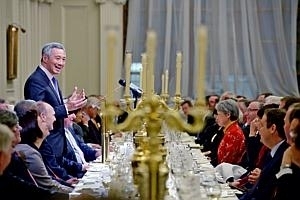 Singapore's values and its systems against the disease of corruption are very well entrenched debated Prime Minister Lee Hsien Loong at the Chatham House in London, but nothing can be taken for granted, he added. Even when a rule exists, capable and honest people are still needed to keep the system clean he said this Friday.

In his Chatham dialogue, Prime Minister Lee engaged about 250 academics, students and members of the British civil service. They questioned about Singapore's system in dealing with corruption to which Mr Lee replied, "It was one of the considerations in the People's Action Party who fought to win, and did win the first elections in 1959. You must win the first time, because by the second time, the system may well have gone corrupt. And then we had an exceptional team of people who, with a tremendous sense of purpose and resolve, kept it clean and who built the system to maintain it."

"In the old days what they said about the communists – at least in the Soviet bloc – is 'I pretend to pay you, and you pretend to work', but here (in Singapore) for civil servants, I will pay you properly and you will do your job properly," he said. On the ruling People's Action Party, Mr Lee addressed a question on whether it was healthy for the party to be in power for so long. "You want a system where there is continuity, and there is change within that continuity. I think, for a small country, discontinuous change is disruptive, and could be dangerous," he said.