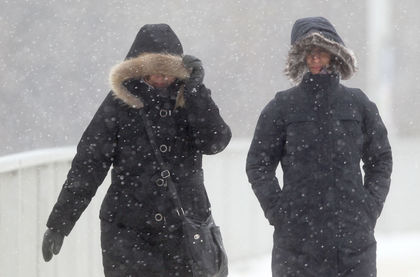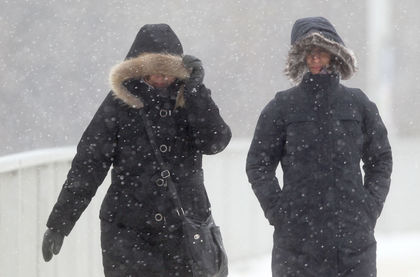 Although it was one severe winter for all Canadians, Winnipeggers had the worst of them all. Obviously, those in Toronto, Calgary, and the East Coast suffered through winter's extremely low and frigid temperatures and heavy snowfalls of their own, but it was nothing compared to the enduring of Winnipeggers.

In fact, Winnipeg was simply the coldest city among all the Canadian cities outside of the Arctic. This news will definitely not be a surprise for those who had to endure the temperature during the four months period of poorly plowed roads and frozen pipes. A meteorologist with Environment Canada, Matt MacDonald, stated that "while everyone had a colder than normal winter, Winnipeg had the worst," adding that "Winnipeg's seen colder." According to the agency, the temperatures from December to February averaged only -20.3 C, which is quite noticeably the third coldest winter Winnipeg has seen in more than a century.

Red Deer, Alta., and Kenora, Ont., might not have beaten Winnipeg's temperatures, but they set records of their own. Residents of Kenora had the worst winter that the city has seen since 1938, which made the city being the one hit worst by the polar vortex. Whereas both Red Deer and Windsor, Ont., experienced record-breaking snowfall. The southern Alberta city saw 62.5 cm of snow in November, while Windsor received an enormous 240 cm of snow this winter, giving it the worst snowfall since 1938. Sadly, MacDonald said the polar vortex will remain as we move into spring.