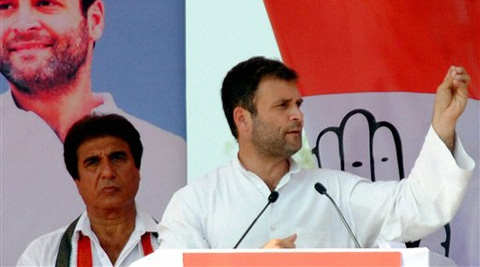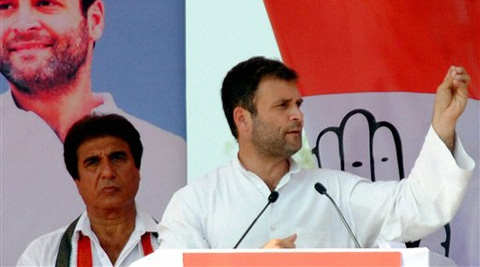 Imran Masood, the Saharanpur candidate of Congress was caught on camera making a hate speech against Narendra Modi, in which he remarked that he will chop the prime ministerial candidate of BJP 'into pieces', was arrested this Saturday early in the morning. This blow to Congress only made everyone question whether Rahul Gandhi will go ahead with his rally in Masood's constituency.

Early morning at about 7 a.m. senior leaders belonging to Congress thought he will skip the rally. A senior leader from Uttar Pradesh informed, "We are yet to get to an official confirmation but we have indications that Rahulji will skip the rally." By 9:45 am, when all TV channels categorically said Rahul Gandhi had cancelled this Saharanpur rally, another senior UP leader confirmed that "the message has been conveyed to their district unit that the Congress vice president has decided to skip the rally."

There were a few senior leaders who even tried to offer an explanation as to why Rahul Gandhi's rally was being cancelled. "You see we have not cancelled the rally but Imran who was supposed to take care of the arrangements has been arrested," said Digvijaya Singh. For hours there was no confirmation but then finally reports from the Congress office surfaced and claimed that Rahul Gandhi was indeed going on with the rally. Rahul Gandhi announced that it was against the party's ideology to abuse the opposition. 'Some months ago, our candidate used harsh words for the opposition candidate. This is not the tradition of the Congress Party. No matter what the opposition says about us, we will always respond respectfully,' said Rahul Gandhi.