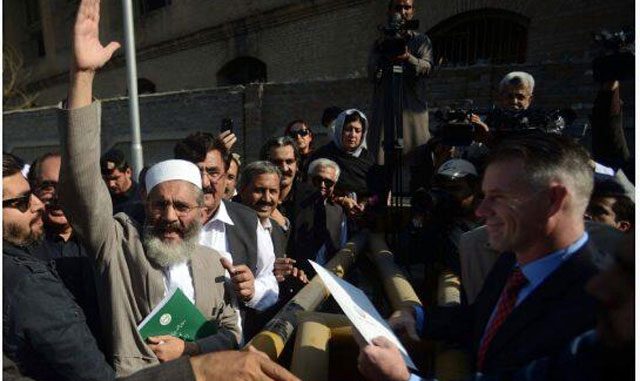 The fifth chief of the Jamaat-e-Islami (JI), Sirajul Haq took his oath this Wednesday at the party headquarters in Mansoora.

Addressing the oath taking ceremony, Haq humbly said that he was not in any way better than Munawar Hasan, the former chief of JI who he overtakes. "There are many individuals here who are more qualified than me for this position," he said. "I was given this burden by the members of the Jamaat, which is why I have accepted this responsibility." Also a senior minister of the Khyber Pakhtunkhwa (KPK) Assembly, the 52-year-old Haq previously held the position of a deputy chief of JI, and is the second party chief from Khyber Pakhtunkhwa. The first being the late Qazi Hussain Ahmed, who took charge in 1987 and was a prominent religious scholar, Islamic theologian and Islamic democracy advocate.

Sirajul Haq was elected this March 30th with 25,533 out of 31,311 members of the party casting their vote in secret balloting, and was chosen over nominees that included the incumbent Munawar Hasan and Liaquat Baloch to lead the party for the next five years. With this change, Munawar Hasan becomes the first JI chief who has been unable to secure a second term in the office.