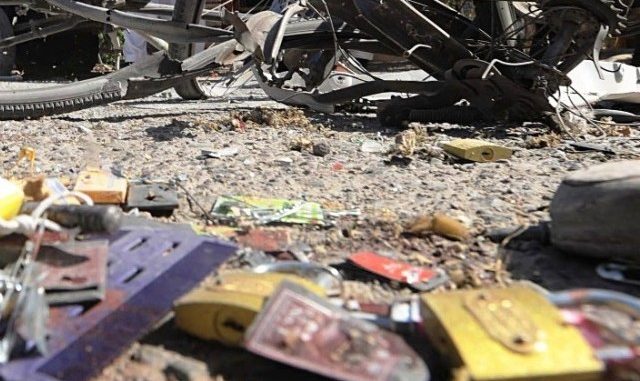 Three paramilitary soldiers were injured this Wednesday morning after a remote controlled bomb exploded while they were escorting a polio vaccination team in Bajaur Agency. The unfortunate incident occurred in the Dabar area of Bajaur's Mamoond subdivision. "At least three Levis officials, who were escorting the polio team in Tehsil Mamoond, were injured when their vehicle was hit by a roadside IED," said a senior political administration official. "The three polio workers are unhurt," he added.

Eight people who included five Levi personnel and three polio workers were in the vehicle at the time of the attack. "Law enforcement authorities have cordoned off the area and started a search operation [for those responsible]," said the official. Polio workers have been attacked all over Pakistan for years by extremists who claim that the polio vaccination program is part of a western conspiracy.

This Tuesday, according to News Week Pakistan, pamphlets threatening polio workers were distributed throughout Bajaur. "The apostate Army, intelligence organizations, political party workers, polio workers and NGOs will be our target," it said in the local Pashto language. "Everybody should stay away from their [threatened groups'] centers, otherwise they will be responsible for their own actions and not the mujahideen," it added. Political administration officials have confirmed the pamphlet has been distributed by a militant organization. "We have received such information and started investigation," said a senior official.