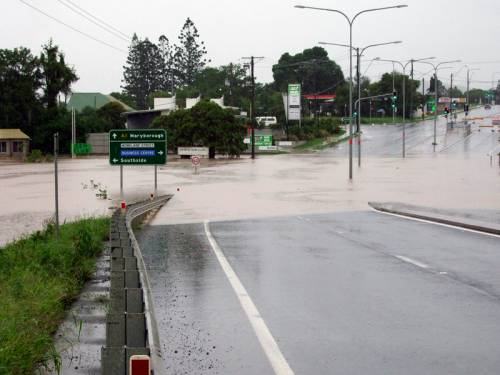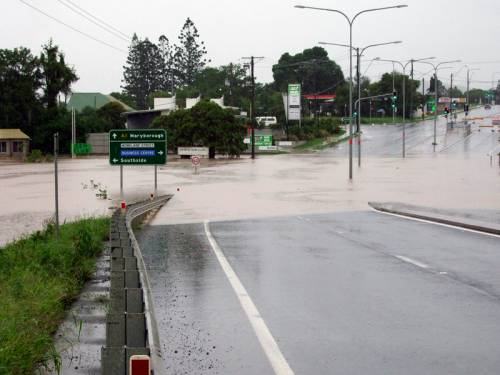 Floods and rain has hampered daily life in Gympie region of Australia. Over 170mm of rain has been recorded over the past 24 hours while according to the scientific calculations; Mary River will reach up to 18 meters on Tuesday evening.

"At 18 meters we were looking at around about 34 businesses. We're probably now going to have to go up to around 40 or 45, and probably three to four houses at this stage," Mayor Ron Dyne said. "We began at 12 meters when we started on this latest journey, then it became 16 meters, then 18, so I just hope 19 meters is the last so we can get on with life."

The worsening climate is expected to adversely affect over 39 businesses. During similar circumstances earlier in January, the weather was reported to hit up to 100 businesses and homes. Mayor Dyne claims that the situation is beyond belief.

"We do have a reputation of being able to look after ourselves in flood circumstances, but this is a major impact on businesses, on farms," said Dyne. "People are starting to get really concerned about how they're going to exist, how they're going to continue on."

Panel beater Noel Edmonds told the media that he shifted back to his River Road house only two weeks ago. He also had to evacuate earlier when rain water swamped his workshop. He claims to be moving for the third or fourth time in the last two years.

"It's catastrophic. We've just had enough. To replace this in a higher location would be worth a lot of money and we just don't have those sort of finances in our particular industry," Edmonds said.