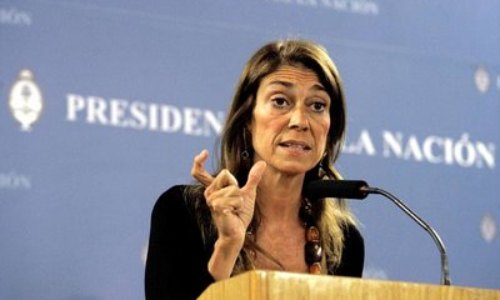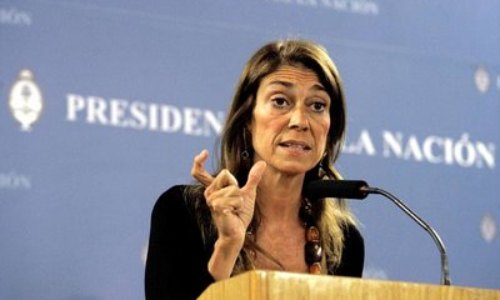 The rising tensions over the Falkland Islands have urged Argentine firms to boycott its British suppliers.
Industry minister, Debora Giorgi has telephonically discussed with the heads of about 20 companies to source British imports with goods produced elsewhere. The names of a few of the companies included in the U.K. import boycott call were released today as Syngenta Agro, Finning Argentina, CNH and Roemmers.
President, Cristina Kirchner has recently revealed that British goods sold to the South American nation have actually increased in the last year by 40 percent. It has faced a rise from £276million during January to November 2010, to £402million in the same period in 2011.
Sources close to Giorgi have revealed the aim behind such decision as 'to further reduce our trade deficit with Britain, and establish business relations with nations that respect the territorial integrity, sovereign claims and resources belonging to Argentina.'
An Argentinian industry minister's spokesperson has said: 'It is fundamental that Argentina can determine who are its strategic business partners, and the government can also give a sign to those who still use colonialism as a way of accessing natural resources outside it.'
The Foreign Office has summoned a senior Argentine diplomat on Wednesday to give an explanation for the actions.
Argentine Business leaders are fearful that this bold step may prove to be a beginning of an aggressive new attack on the bilateral trade relations between both the nations.
An Argentinian-based international business expert, Marcelo Elizondo has stated: "It's not easy to substitute products Argentina imports from Britain because they're high quality and are not easy to come by elsewhere. This type of decision against one market usually leads to retaliation by the country that is affected."
Extremists armed with sticks and paint bombs have already attacked two British businesses based in Buenos Aires. The boycott demand has so far been limited to Argentinian importers.
But national and multi-national exporters to Britain are now preparing themselves for a call to stop trade as tensions between both the nations are rising.
Finning Argentina is part of a Canadian-based multi-national and the world's largest dealer in construction industry machines. Syngenta imports agro-chemicals and CNH, another multi-national, buys in tractors.
This ban on British products has come forward as a latest move by Argentina. There is also a chance that it will try to persuade South American neighbours to support a trade ban with the U.K. in order to pressurize it into a negotiation call over the Falklands.
Article viewed on Oye! Times at www.oyetimes.com.