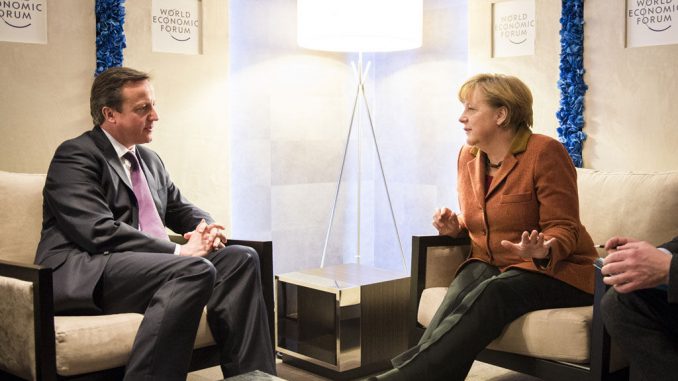 British Prime Minister David Cameron flies to Berlin with his family on Friday to hold discussions with German Chancellor Angela Merkel over EU reforms.
In an unusual move Mrs. Merkel has invited Mr. Cameron with his family to stay at the 18th century manor house where the talks are scheduled to take place as well.
The meeting at the German chancellor's country retreat will be the first substantive talks between the two leaders since Mr. Cameron's seminal speech in January, in which he had established demands for European reform and promised to hold an in-out referendum on British membership by 2017.
Mr. Cameron is hopeful to renegotiate the terms of Britain's membership before the referendum by the end of 2017, in case the Conservatives will stand victorious at the 2015 general election.
Before heading to Berlin, Mr. Cameron has told to have "great common interest" between Britain and Germany in Europe and said: "The thing we do agree about is that the European Commission should start doing less."
His proposed changes have already suffered a setback. However, both Germany and France this month disregarded Britain's "balance of competences" study, which is examining whether powers should flow back from Brussels. The progress got a further delay on Monday when Margaret Thatcher's death forced Mr. Cameron to postpone talks in Spain and cancelled a meeting with President François Hollande in Paris.
The three of the governments are concerned about Mr. Cameron's reform project with some scepticism as they are in the phase of dealing with more pressing problems in their own countries and within the eurozone.
During the Berlin visit, British and German leaders would have dinner on Friday and further talks on Saturday.
It has been stated: "The discussions will focus on current questions related to European policy as well as international issues such as the situation in Syria and the upcoming G8 summit under the British presidency."
Article viewed on Oye! Times at www.oyetimes.com.