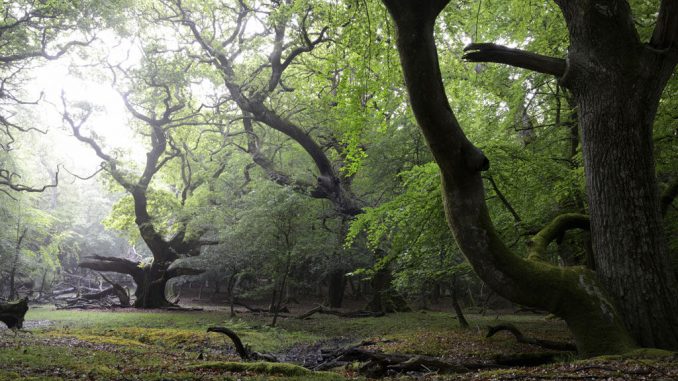 The Environment Secretary, Owen Paterson has insisted on permitting the developers to build on ancient woodland in exchange for an agreement to plant 100 trees for each one felled.
Mr. Paterson has suggested "biodiversity offsetting" could give "a better environment over the long term" and would allow major infrastructure projects to be built without damaging the natural environment.
The suggestion is made in the wake of shortage of houses in Britain which according to annual figures released by Nationwide witnessed an 8.4 percent rush in house prices.
Campaigners opposing such plans, the Woodland Trust said offsetting should only be considered "a last resort", and Friends of the Earth has cautioned against putting nature "up for sale". They are of the opinion that there is no evidence that the planting preserves biodiversity.
The environment secretary has cited the Birmingham M6 ring road as an example of successful "offsetting": 10,000 old trees were removed to build the road, but a million new ones were planted.
A spokesperson from the Department for the Environment has stressed a consultation on the policy had only just closed and that any proposals to build on land covered by such woodland would still have to go through a "vigorous planning process". And it is "highly unlikely" that planning permission on the site of ancient woodland would be given to anything but a major infrastructure project.
He has further added: "The policy already exists in America and Australia. We've been running some pilot schemes over the last year or so and we think the idea of offsetting could work."
Article viewed on Oye! Times at www.oyetimes.com.