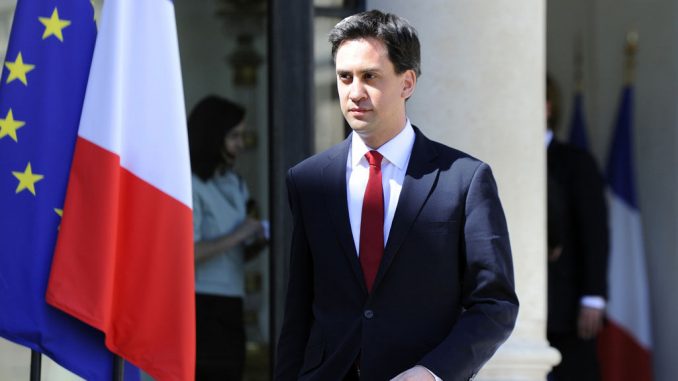 Labour leader Ed Miliband has said that an in/out referendum on EU membership is 'unlikely' to happen under a future Labour government unless there is any risk to Britain's national interest.
Mr Miliband has told during a speech London Business School that in case Labour get elected after general election 2015, it will not call for voting over EU exit except in the highly unlikely circumstances of a significant transfer of new powers to Brussels.
The Labour leader has said that while the case for Britain's EU membership was "overwhelming", there were genuine causes for public being uncertain about the EU which needed to be addressed.
Mr Miliband has insisted during the speech that a Labour government would not be part of an "inexorable drive to an ever closer union" in Europe; there were no current proposals to extend the EU's remit.
The Labour leader has said: "So today I am announcing that the next Labour government will legislate for a new lock. Not simply a referendum on any treaty change proposing a transfer of power, because there have been too many referenda like that in other countries which have been ignored, but a lock that guarantees that there will be no transfer of powers without an in/out referendum, without a clear choice about whether Britain stays in the EU."
In response of the Labour announcement, the Prime Minister David Cameron, who pledged in January 2013 that a future Conservative government would hold an in/out referendum by 2017, has told the only way to get a choice on EU membership and a proper renegotiation in Europe is to back the Conservatives.
Mr Cameron has said if Britain will elect a Labour government, it will get "no referendum, no choice, no reform, nothing".
The Prime minister has added: "It is not a proposal for an in/out referendum. It is a policy clearly designed by a committee who obviously couldn't agree what to do and have come up with a policy that makes no sense whatsoever. It is the classic Labour 'we know best' approach to politics."
Article viewed on Oye! Times at www.oyetimes.com.