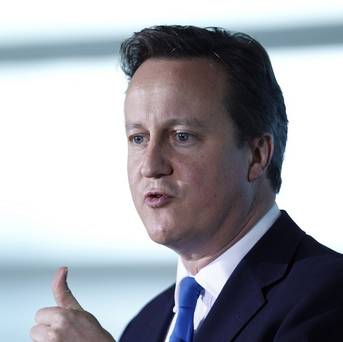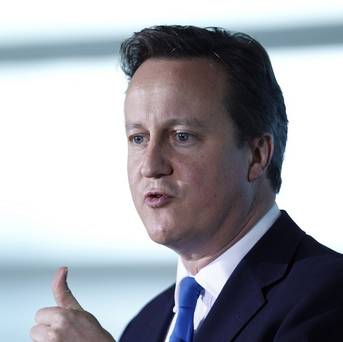 Prime Minister David Cameron has to suffer heavy criticism from a group of scientists, academics and prominent writers on Monday who accuse him of risking "alienation and division" over branding Britain as a "Christian country".
More than 50 leading public figures in Britain have signed an open letter expressing concern at the "negative consequences" of Mr Cameron's assertion in a country where most people do not describe themselves as Christian.
The signatories of the letter include authors Philip Pullman and Sir Terry Pratchett, broadcasters Dan Snow and Nick Ross, the philosopher AC Grayling, the human rights activist Peter Tatchell, historian Dan Snow and comedian Tim Minchin. The letter follows an article during the last week by the Prime Minister for the Church Times in which he wrote of his own faith and his desire to infuse politics with Christian ideals and values.
It states: "We wish to object to his repeated mischaracterising of our country as a 'Christian country' and the negative consequences for our politics and society that this view engenders."
"We are a plural society with citizens with a range of perspectives and a largely non-religious society. To constantly claim otherwise fosters alienation and division in our society."
The letter claimed Mr Cameron to be wrong to "exceptionalise" the contributions made to society by Christians when they are equalled by those of people belonging to different religions.
A spokeswoman for the Prime minister has responded to the criticism by explaining that the Mr Cameron's view that Britain should not be afraid to call itself a Christian country did not mean he views it as wrong to have another faith, or no faith.
She has said: "He has said on many occasions that he is incredibly proud that Britain is home to many different faith communities, who do so much to make the UK a stronger country."
Meanwhile, Christina Rees from the Church of England's governing body, the General Synod has supported Mr Cameron's statement by saying that it was "easy to knock a prime minister and also knock the Christian faith".
"If David Cameron were a Buddhist and said that practising Buddhism gave him peace, I don't think this group of people would be writing letters complaining."
Article viewed on Oye! Times at www.oyetimes.com.