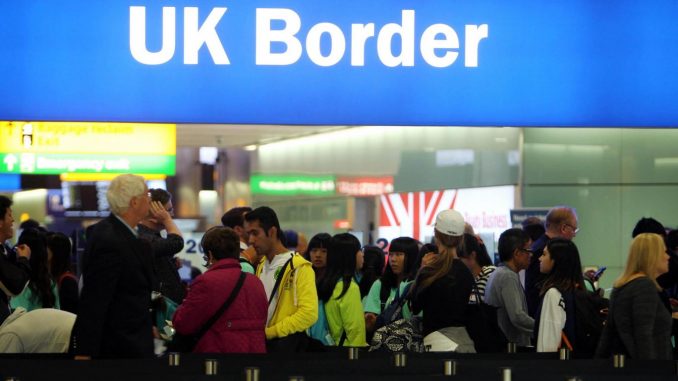 The press release issued by Britain's home office on Friday embarrassingly misspelt the word "language" as it explained the new English test being enforced on migrants from non-EU countries. In case migrants fail to clear the examination, they might even face deportation.

The original press release misspelled the word "language" as "langauge" as it offered details of the new tests, drawing sheer criticism and ridicule from Twitter users. In reaction to the error, home office spokesperson mentioned that "this was a regrettable typographical error that has now been corrected." The new rules will apply to those migrants who come on various visas and are not citizens of European Union member countries. Specially, partners and parents in the UK on a spousal or family visa will be made to take the examination that tests speaking and listening ability after two-and-a half-years in the UK in order to qualify for further "leave to remain" en route to their "permanent settlement" in the UK after five years.

The announcement by home office explained that "the new A2 requirement delivers the government's manifesto commitment to ensure that those coming to the UK on a family visa with only basic English will become more fluent over time. It will mean that the person can better engage in everyday conversation and thereby better participate and integrate in everyday life in the community." It was added that the new rules will be applied from October 2016 onward and affect only those who apply for further 'leave to remain' after that date.