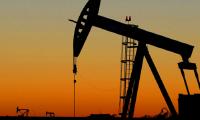 OPEC's oil reserves of 1193 billion barrels make up 81.33 percent of the world's total oil reserves. Among OPEC nations, Venezuela has the largest reserves totaling 296 billion barrels and Saudi Arabia has the second largest at 264 billion barrels. With reserves of 151.17 billion barrels, Iran has 12.7 percent of the world's total oil reserves. Iran is OPEC's second-largest oil producer and the world's third-largest crude oil exporter (or fourth largest depending on the source).
One of Iran's energy and fiscal problems relate to its high level of energy subsidy. In 2009, Iran's gasoline price was approximately 10 cents per litre. The Iranian government proposed removal of these subsidies which would have raised the price of gasoline to 40 cents per litre, a 400 percent increase. Here is a look at other proposed energy price changes which were announced in December of 2010:
Interestingly enough, this energy-rich country had imposed gasoline rationing which began in 2007. In the three years following rationing, the gasoline quota per individual was reduced from 120 litres per month to just 60 litres per month!
Just prior to the Iranian Revolution, Iran's oil production was in the 6 million BOPD range. Imposition of international sanctions and a high rate of decline in Iran's oil fields pushed daily oil production down to approximately 1.5 million BOPD by the early 1980s. This has since risen to around 4 million BOPD and it is estimated that in 2011, Iran's crude production has been in the range of 3.6 to 3.65 million BOPD, above its OPEC target of 3.34 million BOPD. Natural declines in Iran's aging oil fields are an ever-present problem; an estimated 400,000 to 700,000 BOPD are lost to natural declines on an annual basis. To combat this, Iran's oil fields require massive infrastructure investment including enhanced oil techniques using injection of the nation's massive natural gas resources to repressurize reservoirs.
Most of Iran's oil exports end up in Asia. Here is a chart showing Iran's top export destinations for 2010:
Iran's largest volume of exported oil is comprised mainly of Iranian Heavy Crude. In 2010, Iran's net oil export revenues were approximately $73 billion, providing roughly half of Iran's government revenues. For the first half of 2011, China, India, South Korea and Turkey have all increased their imports of Iranian crude as export volumes are reallocated to countries that have less stringent sanctions in place. Here is a chart showing how export levels by country have changed (increased for Asia (excluding Japan) and decreased for Italy) for the first half of 2011 as compared to 2010 above:
A number of new oil discoveries have been made in Iran over the past 2 years. The National Iranian Oil Company (NIOC) announced the discovery of light oil in the Khayyam offshore field in May 2011; the field has estimated recoverable oil reserves of 170 million barrels. As well, at the same time, Iran announced the discovery of new onshore oil and gas fields in the south and west of the country that contain an estimated 500 million barrels of oil.