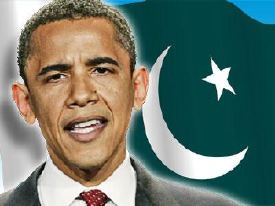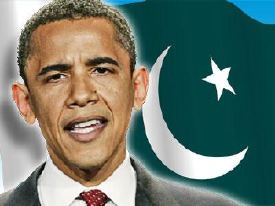 After a grave verbal dialogue between senior administrations of the United States and Pakistan, U.S. seems to backpedal from the simmering confrontation with Pakistan over accusations that the latter's spy agency, the ISI, repeatedly hatches up with the Haqqani network to target western and allied forces in Afghanistan.
The White House and the State Department seems keen to cool off the heat, with President Barack Obama saying, "The intelligence [from Pakistan] is not as clear as we might like in terms of what exactly that relationship is."
Moreover, the Secretary of State, Hillary Clinton, said that it was essential to "appreciate their perspective about where we both are right now. That in no way excuses the fact that they are making a serious, grievous, strategic error supporting these groups, because you think that you can keep a wild animal in the backyard and it will only go after your neighbour?"
Highlighting Pakistan's connections with terror groups in the past, Ms. Clinton added, "They also have used groups in the past to support their ongoing conflict with India over Kashmir… and were trying to draw a distinction between the good terrorists and the bad terrorists."
Nonetheless, President Obama was skeptical about Admiral Mullen's primary statements to the U.S. Congress, alleging that in the testimony the Admiral had expressed "frustration" over supposed safe havens that exist in Pakistan.
Article viewed on: Oye! Times at www.oyetimes.com