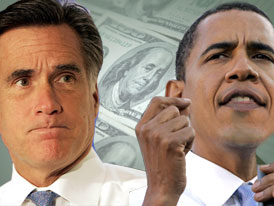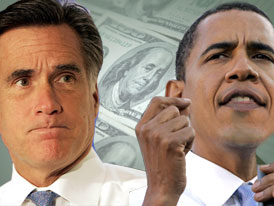 The GOP race is gathering some serious heat and any possible result cannot be ruled out. According to the latest AP-GFK poll Mitt Romney has left behind his rival Herman Cain and is neck to neck with President Barack Obama.
The poll results make a jaw dropping indication that more than half the people in United States are not willing to vote for Obama, they believe President Barack Obama does not deserve to be re-elected.
The poll results also showcase that despite being the hot favorite and front runner, Mitt Romney would eventually lose to Barack Obama. According to the poll none of the Republicans challenging Obama have yet been able to outpoll him in a theoretical head to head matchup.
Among all adults surveyed, half said Obama should not be re-elected, and 46 percent said he should be. That continues his gradual slide since May. Obama and Romney are almost even, with Obama leading 48 to 45 percent. Obama holds a narrow edge over Cain, 49 percent to 43 percent. He leads Perry, 51 percent to 42 percent.
Romney and Cain are the only Republican contenders viewed favorably by more than 40 percent of all adults.
Romney's favorable rating has risen 10 points among all adults since August, and now stands at 49 percent. Increases came across party lines, but especially among conservative Republicans.
Article Viewed on Oye! Times @ www.oyetimes.com