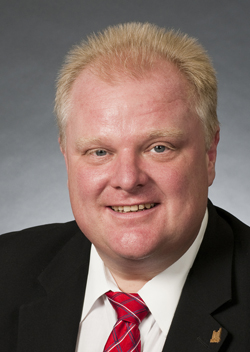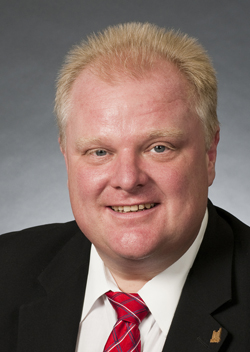 Toronto Mayor Rob Ford was so furious that he verbally abused the emergency dispatchers when he called police earlier this week. On Monday, comedian Mary Walsh ambushed him in the driveway of his Etobicoke house – it was supposed to be a joke.
According to the police, the mayor was extremely angry when he called 911. However, there are doubts in the certainty of the news that Ford used profanities in his conversation with the dispatcher. Allegedly, he said: "Don't you f–king know? I'm Rob f–king Ford, the mayor of this city!"
Later the mayor told the media that he called 9-1-1 because he was accompanied by his six-year-old daughter and felt threatened.
"It was pretty dark still and my daughter was with me and these two people, there was a black Jeep or something outside of my door, I sort of looked at it … two people who didn't identify themselves came running up," Mr. Ford told reporters at city hall.
On the other hand, comedian Mary Walsh said Ford initially seemed cheerful but later it was clear to her that he wasn't in on the joke.
Walsh said: "He obviously was not going to listen to any advice I had… or have anything to do with us whatsoever."
The Mayor also said: "I'm open to games, I have no problem. But when you come to my private house early in the morning and ambush me, I think that crosses a line."
Article viewed on: Oye! Times at www.oyetimes.com