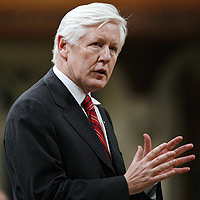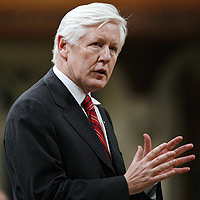 Federal Liberal Leader Bob Rae calls the Conservative plan to increase employment insurance premiums a 'bad idea', which will have an adverse effect on Canada's economy.
Rae was addressing the Economic Club of Canada when he said: "The Liberal Party is calling today for a freeze on employment insurance premiums and a review of the tax into the future. The payroll tax increases planned by the Conservatives will put a new tax burden of $1.2 billion on businesses and workers just as the economy is slowing down."
In his speech on Wednesday, Rae also said that the "populist narrative" extended by the Conservatives along with NDP merely to increase their votes has broke public trust for government. Rae blamed the Occupy protest on all those who he believed have played role in shattering the trust of Canadians.
"The Occupy movement is a powerful reflection of what happens when trust breaks down," he said. "While it's often seen as just a protest movement of the marginalized, it's also speaking to a clear sense among the middle-class people around the world that the government is not in their corner, that it has stopped fighting for them."
He gave a 45-minute speech during which he blamed Conservatives for blindly believing that cuts will lead to success. He said cuts will only impair the middle-class who are already struggling to hold their jobs and paying high taxes.
He said: "Growth and jobs are essential to get us out of our current difficulties. We can't just cut ourselves to prosperity. Cuts alone will not get us to where we want to be."
Article viewed on Oye! Times @ www.oyetimes.com