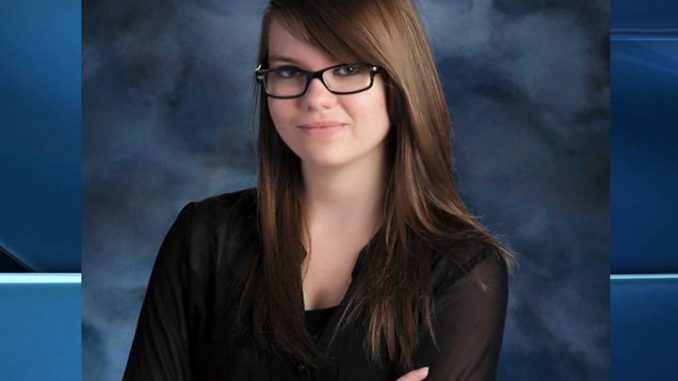 The second of two teens charged in the death of Hannah Leflar, who cannot be named due to provisions of the Youth Criminal Justice Act, has pleaded guilty to second-degree murder. Even though the teen is 18-years-old now, he was 16 at the time of arrest. 16-year-old Regina girl, Leflar, was found dead at a house at the 400 block of Garnet Street North on Jan. 12, 2015.
Court of Queen's Bench Justice Lian Schwann revealed in the courtroom on Monday that "things have changed" and the teen was willing to plead guilty to second-degree murder. Earlier, a mistrial was declared in his jury trial in November after Justice Schwann said additional, key information had emerged after the trial had already begun.
Another teen has already pleaded to first-degree murder in the case and now the second teen's sentencing hearings are set to run during two weeks in May, with the Crown seeking to elevate the sentencing to the adult level. Crown prosecutor, Chris White, explained outside the court that "what the young person's lawyer alluded to today was that at the absolute bare minimum, what the young person is acknowledging is that he is a party to the offence by abetting the other young person in his commission of it." It was added that "the Crown is of the view that his involvement is more significant than that, and we're going to seek to prove that at the sentencing hearing. The Crown certainly will be seeking an adult sentence with respect to this young person; in our view, his culpability doesn't fall much shorter than that of the other."


Loading ...