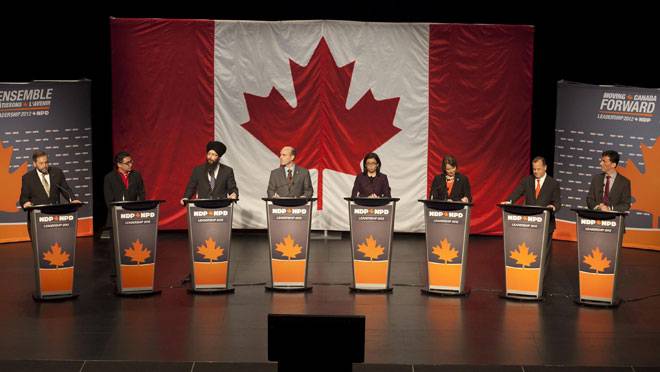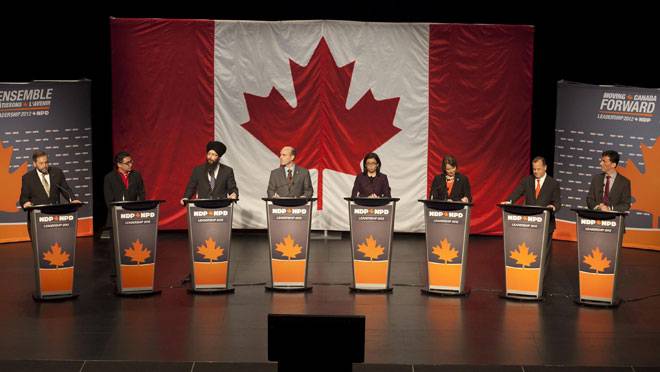 Apparently, the upcoming NDP leadership race is going to be edgy and fractious in nature. The runners can be seen trying to pull each other down with no reluctance. The supporters of Brian Topp can be seen openly criticizing Peggy Nash and Thomas Mulcair.
Twitter presents a clearer picture of the fire this race is setting up. NDP MPs and partisan supporters can be seen thrashing out everything from the NDP's policy towards Israel to who took the best decisions in Quebec.
In response to an inappropriate behaviour of few Topp campaigners, Jim Rutkowski, Topp's campaign spokesperson said: "We have talked to all of our many volunteers who are putting in long hours and hard work about ensuring that we continue to maintain the respectful tone of the campaign set by Brian.
"Brian has been very clear about the difference he has with Tom about the direction of the party and that is a substantive issue that we are talking to all members about, as our canvasser did."
A few weeks ago, a similar incident took place where Topp's telephone canvasser insisted former runner Romeo Saganash could not speak French. In actual fact, he speaks French, English and Cree fluently. Typically, the Topp campaign made an apology for that blunder in to time.
Article viewed on Oye! Times @ www.oyetimes.com