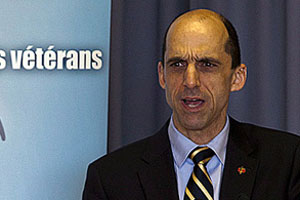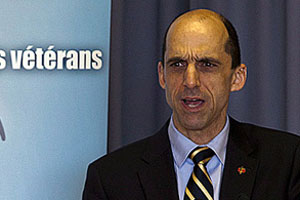 Veterans Affairs is finishing clawbacks of two more kinds of income support benefits, after the federal court decision of last spring which announced that the federal government shall not be deducting veteran's long-term disability benefits, while it already receives a disability pension.
The Minister of Veterans Affairs, Steven Blaney, made a public statement on Wednesday stating that effective immediately, all veterans will not have to loss the benefit of their earnings and their Canadian Forces Income Support benefit will also be condensed as they are also entitled to a disability pension. Blaney informed the press that the government is going "even farther than what the court required," implying that Harper's government had "no obligation" for making today's progress but it is dedicated to "harmonize" the system and finish any deductions for complementary programs.
Blaney pointed out that the government is already functioning on a similar alteration which will allow war veterans to stop being clawedbacked again. Legislation will be tailored to avoid such occasions in the coming future. Veterans are constantly arguing about their clawback of a variety of benefits since the new Veterans Charter was imposed in 2006.
Blaney stated that "we needed to seek clarity to make a decision on a sound judicial basis." He declared that the government is appointing negotiator who is already operational for finding out an agreeable verdict for implementing last May's decision to veterans. Blaney said that "we're looking forward to his recommendations."