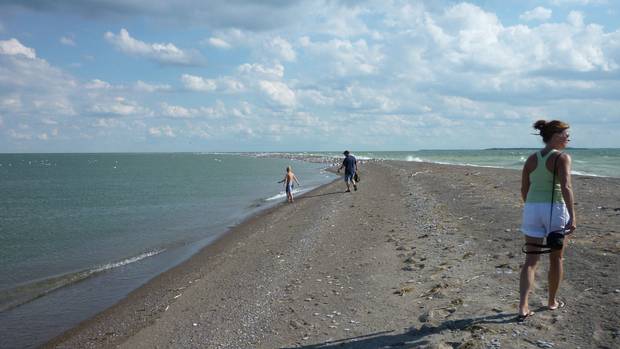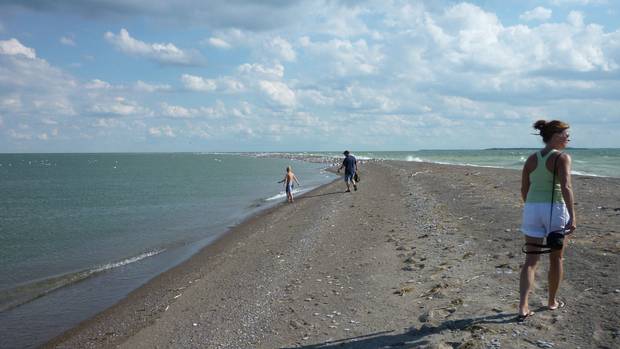 Several passengers were trapped overnight on Thursday, after a ferry caught up in the sand of Ontario's Lake Erie, but are now expected to soon return to land. According to the president of the Owen Sound Transportation Co., Susan Schremp, the tugboat arrived at the Pelee Island ferry on Friday morning and will now hopefully pull the stranded vessel back to shore within a few hours.

19 travelers and 16 crew members are stuck on the tugboat since it got stuck on Thursday afternoon, partly due to high winds and low water levels. The Canadian Coast Guard was instantly informed, but it was unsafe for them to make a rescue attempt at that time. Ms. Schremp stated that "(they) assessed the situation and determined that the weather conditions were not suitable (for rescue) and the safest place for passengers to remain was on board the boat, because the boat was in no imminent danger and there were no emergent situations on board."

Satisfying the audience, she quickly added that "they were kept fed, and warm and dry all night long." She also mentioned that "we assess weather conditions every single time we leave the dock," and stated that "(when) more than one thing comes together at the worst possible time and that's when an incident would occur."

Investigators of the Transportation Safety Board are also going to reach and judge the reason of ship's run aground. The two-hour trip from Pelee Island to the dock in Kingsville, south of Windsor, is usually made two to three times a day.