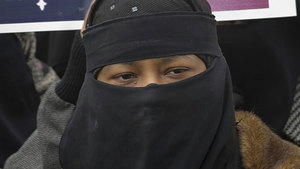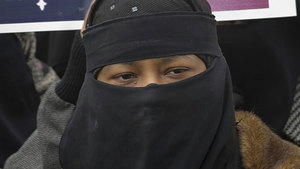 The Supreme Court of Canada declared a ruling today, allowing a woman to wear her religious veil across her face during her testimony in court, but it explicitly stated that this decision shall be made on a case-to-case basis. The justices were unable to make a unanimous decision, among prioritizing the depths of religious freedom or the defendant's right of a fair trial. Hence, as rare as it is, the Supreme Court gave a 4-2-1 split decision.

The particular case was filed by a Toronto woman, recognized by her initials "N.S.", accusing her cousin and uncle to have repeatedly sexually assaulted her during her childhood for more than four-year. She wished to testify against them in court, though she was denied to exercise the right of wearing her religious veil while doing so. She alleged that Muslim faith clearly states that she is to wear the veil in public, and refused to testify if she was to take it off.

While on the other hand, the two defendants wanted to exercise their Charter of Rights which allowed them to face their accuser to observe their facial expressions. It was alleged that defendants want to witness the accuser's face during testimony so the court could assess her behavior which would have been a key aspect of their defense. Chief Justice Beverley McLachlin wrote in her judgment that this allowance of keeping ones face covered during testimony is strictly to be made on a case-by-case basis, depending on the judges who shall examine all aspects before ordering the witness to remove her veil.