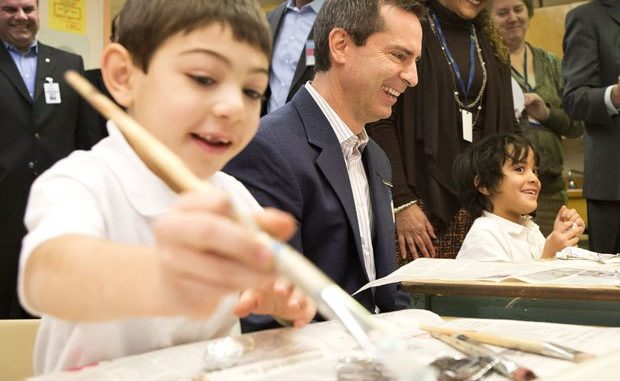 Premier Dalton McGuinty has recently assured that he wants a "locked door" policy for all elementary schools in Ontario starting next September. McGuinty alleged that he wants to make assure parents that Ontario is doing all in its power to keep their kids safe in classrooms, in view of the recent gun shooting at an elementary school in Newtown, Connecticut.

Out of the total 4,000 elementary schools of Ontario, on the slighted 850 schools took benefit of the province's offer to install video cameras for surveillance at school doors. McGuinty admitted that it will cost almost $10 million for empowering all elementary schools by the start of next academic year to install video cameras on entrances for security. McGuinty posed that tragedy of Newtown, made him question the efforts Ontario has put in for guarantying parents' about school safety.

Recently, the Conservative government has cancelled a gun-show regulation, working on the advice of the same controversial advisory committee the prime minister recently distanced himself from. The chief firearms officer of Ontario claimed that he fears this decision will sooner or later bring American-style gun-show problems to Canada, he did add that we will not change the basis of this system. He further explained that he attempted to reinstate several parts, but Prime Minister Stephen Harper pointed out that we shall not forget Canada has a better comparatively strict gun control system than the United States, even without the long-gun registry.